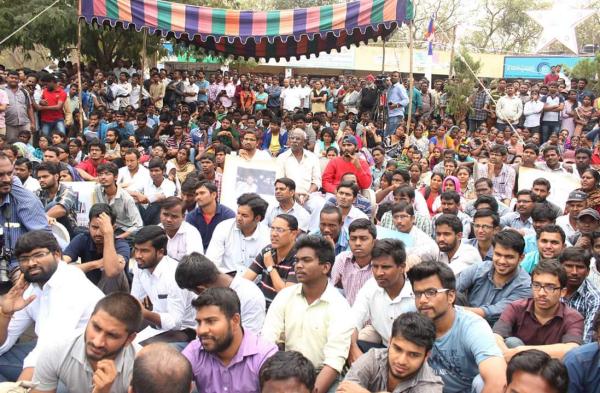 Two Dalit men were arrested on Thursday for asking permission to wave black flags during the visit of Prime Minister Narendra Modi to the Banaras Hindu University on 22 February, reports The Indian Express.
Vilas Kharat and Vijay Pratap Bharatiya, both senior office holders of the Bharatiya Vidyarthi Morcha (BVM), the youth wing of Bharat Mukti Morcha, were charged with breaching peace after they met Varanasi district magistrate Rajmani Yadav on Thursday morning for permission for a peaceful protest. They were later released on personal bonds of Rs 1 lakh each.
"Our protest is on the issue of Rohith Vemula being killed through a conspiracy hatched by two Union ministers, Smriti Irani and Bandaru Dattatreya," said Vilas. "We wanted to give a memorandum to the PM seeking action against both."
Vilas added: "SC/ST students are facing harassment on the BHU campus too. We wanted to seek action against BHU authorities because a research scholar Pokhraj Meena is facing caste atrocities there."
The BVM will continue with its protests during the Prime Minister's visit even though they have been denied permission to do so.
The Varanasi district administration has been jumpy about protests ever since two Dalit men chanted slogans against Modi at an event at Babasaheb Bhimrao Ambedkar University last month.
The BVM is associated with All India Backward, and Minorities Communities Employees Federation (BAMCEF).