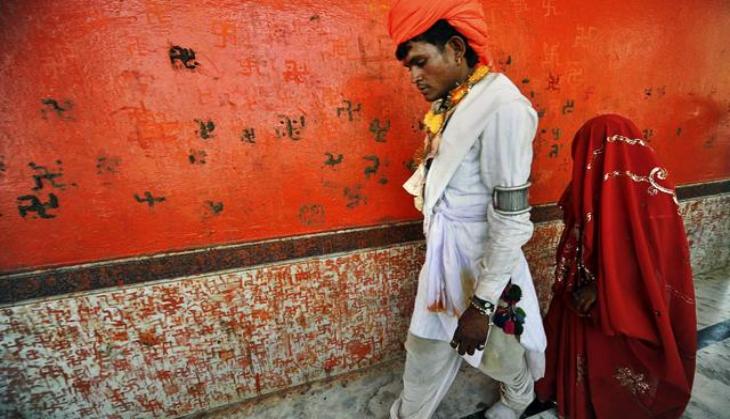 47,000 tent dealers from Rajasthan are creating a revolution under the banner of Rajasthan Tent Dealers Kiraya Vavshya Samiti. 
In a state which still records mind-boggling figures of child marriage, these tent dealers have decided that they will no longer supply tents to these weddings. 
The association had recently discussed the issue and had urged their 47,000-strong team to refrain from providing tents and other supplies for child marriages.
The association members have also decided to verify the marriage certificates of the bride and the groom before agreeing to provide support for any wedding event.
"In case a person or group of persons gives us wrong information, we will immediately inform the nearby police and other government officials for the required intervention," Ravi Jindal, President of Rajasthan Tent Dealers Kiraaya Vyavsai Samiti, told The Times of India."
Child marriage in Rajasthan: A rampant issue
Recently, a video of a six-year-old girl and a minor boy being married off by their families - in Rajasthan's Chittorgarh, as part of a mass wedding organised in the state - had caused a stir on social media.
The annual health survey (2012-13) states that Rajasthan is currently home to 51.2 per cent married women aged between 20-24 years who were married off before the legal age of 18.
The district of Bhilwara has witnessed the highest percentage of child marriages in the state.
According to the survey, 76.4 per cent of women aged between 20-24 years in Bhilwara were married before attaining 18 years of age. In Tonk, 66.6 per cent women aged 20-24 years were married off before they could attain 18 years of age.
For Bundi, this figure was 65 per cent, Sawai Madhopur 64.3 per cent, Jhalawar 62.1 per cent, Chittorgarh 61.9 per cent, Ajmer 61 per cent, Dausa 60.5 per cent, Nagaur and Karauli 60.2 per cent while Rajsamand reported 59.5 per cent women (aged 20-24) getting married before attaining 18 years of age.
The state is leading the case of child marriages in India, as according to the Census 2011, Rajasthan recorded 15.6 per cent girls married between the age of 10 and 19 years.
Under such a situation, the step taken by the tent dealers is significant and praiseworthy and will hopefully encourage the state and central government to intensify their efforts to nip this evil in the bud.