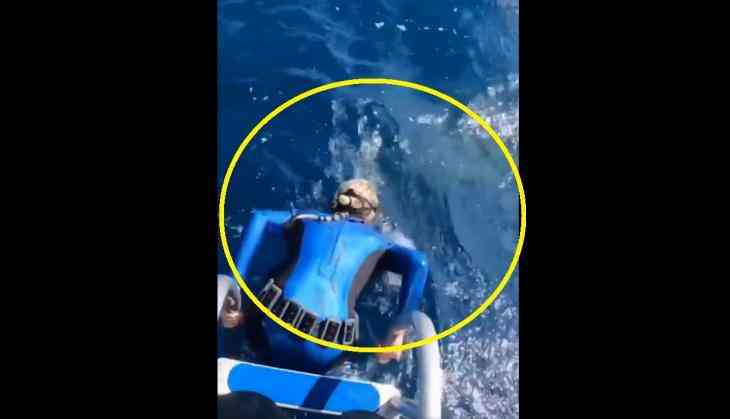 A video of a lady scuba diver has gone viral on the internet, and people are praising her for her alertness. The quick decision of the scuba diver not just saved her life but also taught everyone a lesson that we should be very alert about the surroundings when we are in the wild or in the sea.
The 12-second clip shows how a lady scuba diver saved herself from a shark just a fraction of a second before it could attack. In the clip, the diver can be seen preparing for the dive, but suddenly she stops and comes back to the boat after seeing the shadow of the shark in the water.The shark could also be seen coming up and extending its killer jaws.
Watch here.
Jump in.. pic.twitter.com/cDjayUX3AS

— Wow Terrifying (@WowTerrifying) March 16, 2023
The clip was shared by Twitter account named @WowTerrifying with the caption, "Jump in.."
Since being shared the clip has garnered more than 2.1 million views and more than 19,300 likes. The scary clip also prompted Twitter users to express their thoughts in the comment section.
Also Watch: Man slits his throat in Delhi, runs on busy road with knife, pistol