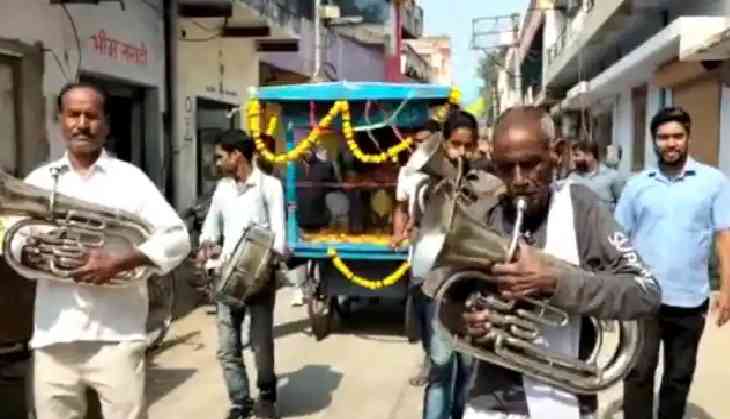 A perfect instance of animal love was reported in Alwar, Rajasthan. Residents took out a funeral procession of a monkey that died due to electrocution, with great pomp. The funeral procession was taken out on a handcart decorated with flowers and balloons.
The last rites of the monkey was performed as per to Hindu rituals. The video of monkey's funeral procession is going viral on the internet.
In the viral video clip, people, along with a music band, were seen taking out a procession. The monkey was seen lying on a decorated handcart.
According to reports, the monkey died after being electrocuted after stepping on an electric wire on Saturday. The monkey was taken to a veterinary hospital for treatment, but it was unable to be saved.