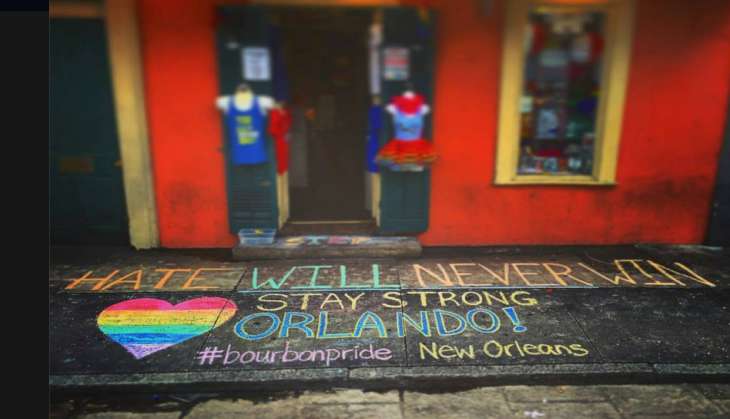 Prayers have been pouring in from all quarters in the wake of the horrific massacre that unfolded early on Sunday morning, as a gunman opened fire on a group of unsuspecting party-goers at Orlando's nightclub, Pulse.
The deadliest mass shooting in the history of the United States has claimed 50 lives and has left about 53 injured. The list of victims that was made public by the US authorities has revealed that Luis S Vielma, an erstwhile employee at a Harry Potter ride at the Universal Orlando Resort theme park, lost his life at the Pulse shooting.
Author of the Harry Potter franchise joined the outpouring of grief, as she took to Twitter to pay tribute to the young man who lost his life. "I can't stop crying," she tweeted in reaction to the death of the 22-year-old.
Luis Vielma worked on the Harry Potter ride at Universal. He was 22 years old. I can't stop crying. #Orlando pic.twitter.com/Nz2ZCWxNsS

— J.K. Rowling (@jk_rowling) June 13, 2016
A remembrance Facebook page under the name Luis S Vielma listed him as Production Assistant at Disaster Studios, Rides Attendant at Harry Potter And The Forbidden Journey and Attractions Operations at Universal Orlando Resort.
The gunman, identified by US officials as Omar Mateen a US citizen of Afghan descent - is suspected to have pledged his allegiance to the Islamic State. The 29-year-old Mateen, a New York-born Florida resident and US citizen, was the son of immigrants from Afghanistan. According to US authorities, he has been questioned twice by FBI agents in recent years. AFP reported that Mateen had "had anti-gay views and had regularly assaulted a former wife".