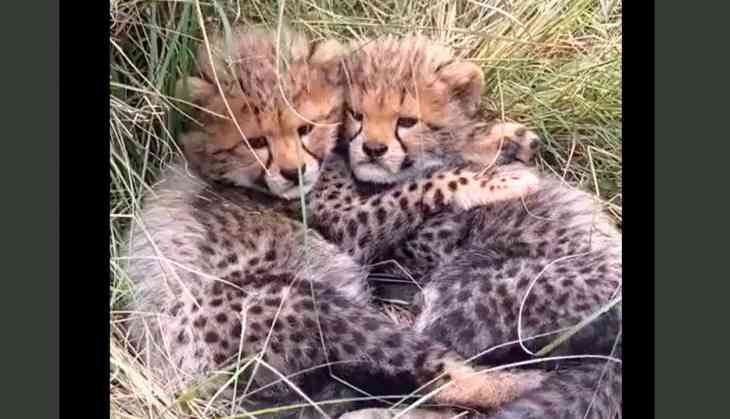 In the vast and diverse world of wildlife, some moments capture our hearts and remind us of the beauty of nature's creations.
Such a moment unfolded when a captivating video surfaced on social media, featuring two baby cheetahs with strikingly similar appearances, embracing each other in a heartwarming display.
The video takes us into the world of these remarkable creatures. It's an awe-inspiring sight to behold, as the two cubs, like mirror images, snuggle close to one another.
We go together like copy and paste…
Cute cheetos to make ur day😊😊 pic.twitter.com/lk21RGioiS

— Susanta Nanda (@susantananda3) September 7, 2023
As you watch the video, it becomes clear that these baby cheetahs share more than just a physical resemblance.
Its bond is evident in the tender way they hold each other, its tiny paws wrapped around its sibling's body.
It's a pure and innocent expression of affection that transcends words.