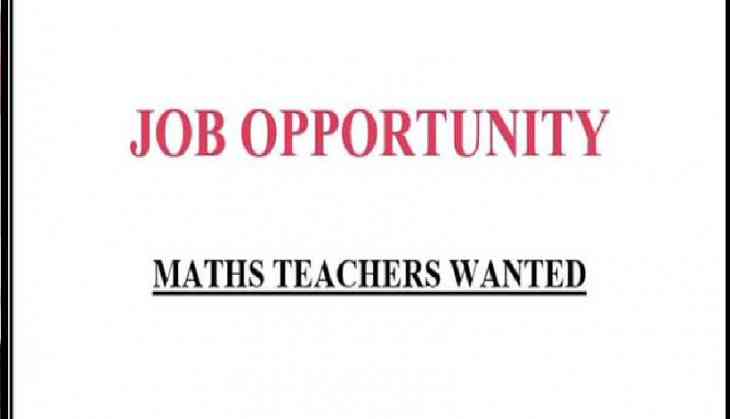 Maths Teacher Recruitment Ad
Have you ever seen a recruitment advertisement that is also a test? Yes, you read that right. A school advertisement for a math teacher has gone viral on the internet. To filter applicants, the school administration interestingly turned the advertisement into the first layer of the test.
The administration gave an equation in place of the contact number. Whoever solves the equation will get the school's contact number.
This advertisement has gone viral on the internet like wildfire and has impressed many people, including business tycoon Harsh Goenka. He also shared the advertisement on his Twitter handle with a simple caption: 'Saw this ad.'
The ad doesn't have many details about the math teacher job, but just a lengthy equation mentioned in place of the school's contact number.
check the post here
Saw this ad 😀 pic.twitter.com/iVAmXjHZ1i

— Harsh Goenka (@hvgoenka) January 21, 2023
Since being shared, the post has garnered over 1 million views and 14.6k likes. The post has also prompted some math enthusiasts to solve the equation and write the answer in the comment section, while others have just expressed their thoughts with some funny comments.
"Time saved! Solver of the query gets hired immediately! Haha," wrote a user.
"It would take me a year to apply," wrote another.
"Pre Interview test," commented a third.
"Moral of the tweet. A smart recruiter is sure to get a smart employee," expressed a fourth.
So, can you solve the lengthy equation and churn out the contact number?
Also Read: Uttarakhand: 3.8 magnitude earthquake hits Pithoragarh