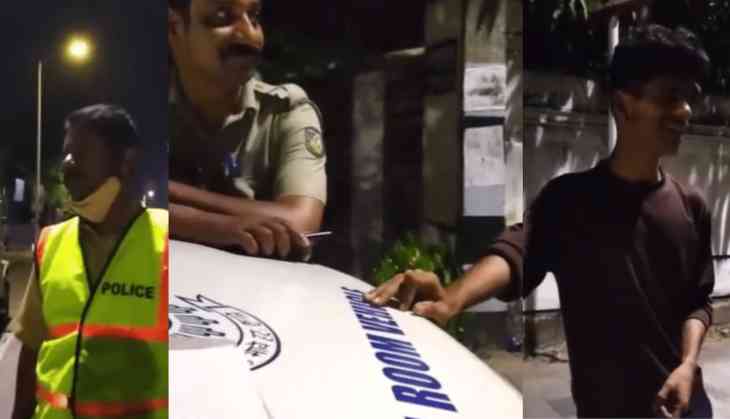 Man sings Kailash Kher's Teri Deewani for Kerala policemen.
Singer Kailash Kher has many popular songs to his name, including super hit track Teri Deewani. It was released in 2006 as part of his debut album Kailasa. Even after years of its release, the song is loved by many.
From people singing a soulful version of the song to sharing dance covers, internet is full of several posts. Now, Kerala Police posted a clip of a man singing the iconic song for policemen in Kozhikode district. Sit back and enjoy the song.
Kerala Police posted the video on their official Twitter handle with a caption. When translated from Malayalam to English, it reads, "Kunhaniyan Sudev's song feast for his colleagues who were on night duty in Kozhikode town yesterday." The caption accompanies a heart emoji. The video displays Sudev K singing Kailash Kher's Teri Deewani in a soulful voice. As he sings, the camera turns to show cops on night duty enjoying his version of the song.
Here's the video:
ഇന്നലെ കോഴിക്കോട് പട്ടണത്തിൽ നൈറ്റ് ഡ്യൂട്ടിയിൽ ഉണ്ടായിരുന്ന സഹപ്രവർത്തകർക്ക് കുഞ്ഞനിയൻ സുദേവ് നൽകിയ പാട്ടിൻ്റെ വിരുന്ന്❤️#keralapolice pic.twitter.com/N6wuZbmeiX

— Kerala Police (@TheKeralaPolice) February 11, 2023
The singer responded to the post and thanked Kerala Police for putting out his video. "Thank you so much for sharing my video," wrote Sudev K along with a heart and folded hand emoji.
After being shared on Twitter on February 11, the video has gathered more than 15,800 views and close to 400 likes. It has also prompted many to post comments.
"Awesome," wrote a Twitter user. "Amazing," wrote another user. A third user commented, "Amazing." Many also dropped love-struck emojis in the comments section.
Also Read: Viral Video: Drunk bus driver hits several vehicles, drags car for 3 kilometres