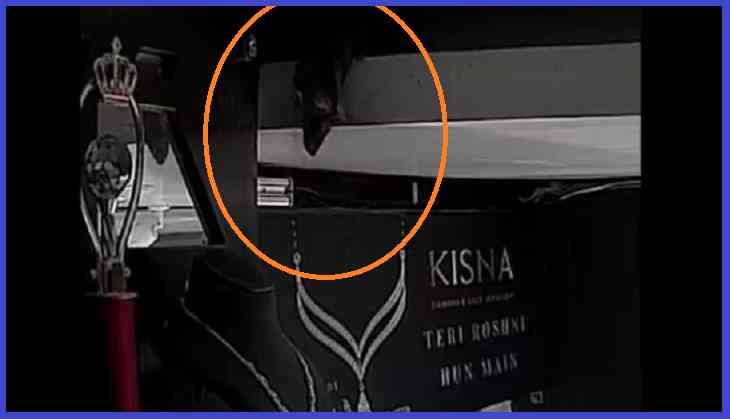 We have all watched heist movies where a hero or villain steals precious jewelry or diamonds from secure lockers, and one of the best series, "Money Heist," cannot be forgotten. However, these are all fiction and we know that filmmakers exaggerate stories to show larger-than-life heists.
But what if we told you that reality is stranger than fiction? This clip will make you believe it.
The 30-second-clip shows that a rat could be seen stealing the precious glittery neckpiece on display at a jewellery store. It's not a human or a monkey, but a rodent that effortlessly broke through all barriers and stole the jewelry.
The entire incident was captured on the store's CCTV. And, the recording has gone viral after being shared on social media.
Watch Here.
#अब ये चूहा डायमंड का नेकलेस किसके लिए ले गया होगा.... 🤣🤣 pic.twitter.com/dkqOAG0erB

— Rajesh Hingankar IPS (@RajeshHinganka2) January 28, 2023
The video was shared by a Twitter who goes by the name @Rajesh Hingankar IPS with a Hindi caption. When translated, it reads, "For whom would this rat have taken the diamond necklace."
National News: Jaipur Police to arrest those following gangsters online; 26 held
Since being shared, the clip has accumulated more than 83,800 views and over 500 likes. The unlikely heist also prompted users to posts various comments. Most of the user joked that the rodent took the necklace for its girlfriend ahead of the Valentine Day. While others just reacted using LOL emoticons.
So, what are your thoughts about this unusual heist?