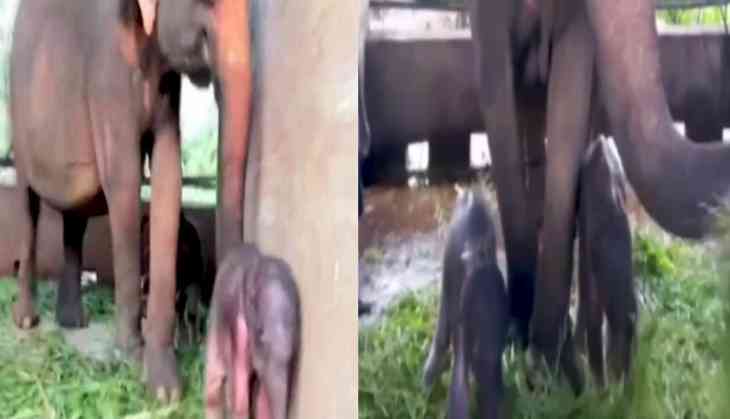 Newborn Elephant Twins Take Their First Steps
In a heartwarming video that has captured the hearts of animal lovers worldwide, we witness the incredible journey of two newborn elephant twins as they take their first steps.
Tender Moments Between Mothers and Their Twins
The video captures a truly magical moment as a mother elephant gently nudges newborn calves, encouraging them to stand on their wobbly legs and take those initial, hesitant steps.
It's a touching scene that showcases the loving and nurturing bonds that exist between elephant mothers and their offspring.
Newly born twins…
Taking the first steps pic.twitter.com/cwYXsd9eyA

— Susanta Nanda (@susantananda3) September 15, 2023
A Celebration of New Life
This heartwarming video is not only a testament to the beauty of nature but also a celebration of new life in a secure and protected environment. It reminds us of the wonders of the animal kingdom and the incredible journeys that all creatures, big and small, embark upon in their early days.