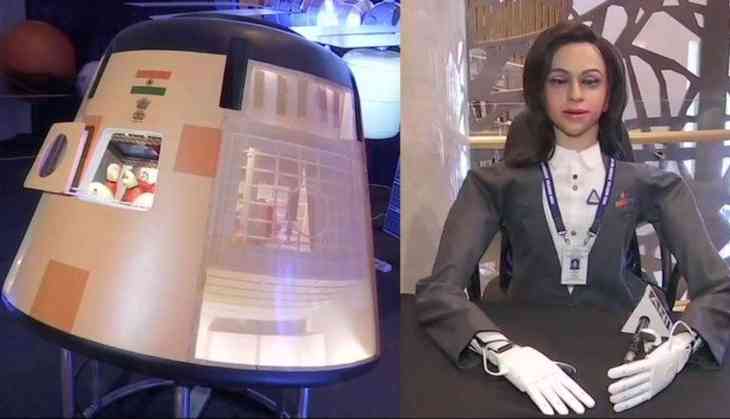 The Indian Space Research Organization (ISRO) hasn't had the best fortune when it comes to space missions. Last year, ISRO was hopeful that India would become just the fourth nation to soft-land a spacecraft on the lunar surface with its Chandrayaan-2 mission, however the spacecraft chash landed because of a breaking miscalculation.
Be that as it may, ISRO is not giving up. ISRO chief Kailasavadivoo Sivan reaffirmed at the beginning of January that a third Moon mission, Chandrayaan-3, have been given the nod and could launch this year.
This time, the ISRO wants to send a female humanoid robot named Vyommitra on an unmanned mission. The unmanned flights are part of the Gaganyaan project, which in due course will send Indian astronauts into space.
Also Read: ISRO chief K Sivan: 2020 will be year of Chandrayaan-3, Gaganyaan
First half humanoid that will be a part of @isro Gaganyaan unmanned mission. Humanoid will take off into space this December 2020 pic.twitter.com/BLHFNZNv3S

— Nagarjun Dwarakanath (@nagarjund) January 22, 2020
The Indian space agency unveiled a robot prototype of Vyommitra at an event in Bengaluru, where the robot displayed her conversational skills. "I can be your companion and converse with the astronauts, recognize them and also respond to their queries," she said in a heavy Indian accent.
At the event, the robot looked more like a businesswomen in a gray suit than as astronaut. She looks human, but more like a moving mannequin than a synthetic bot.
The robot can also impersonate human crew like switch panel operation, as claimed by ISRO chief Sivan.
While, Vyommitra can talk to astronauts, she is not built to be like them as the robot doesn't even have a full body.
"It's called a half humanoid because it doesn't have legs," ISRO scientist Sam Dayal told India Today. "It can only bend sidewards and forward. It will carry out certain experiments and will always remain in touch with the ISRO command center."
Vyommitra will be on board the unmanned mission the space agency has planned for December 2020 and June 2021.
Also Read: First unmanned space mission in December as part of 'Gaganyaan': ISRO chief K Sivan