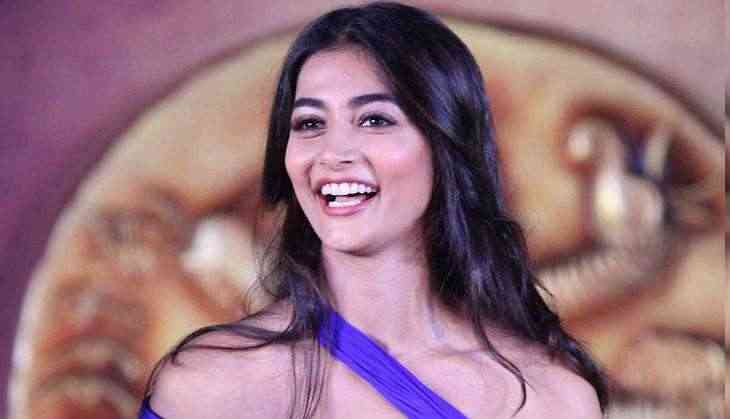 Working on 'DJ' has been fulfilling: Pooja Hegde
Actress Pooja Hegde, last seen in Ashutosh Gowariker's "Mohenjo Daro", says she had a fulfilling experience while working in the upcoming Telugu entertainer "Duvvada Jagannadham" aka "DJ".
"I thoroughly enjoyed shooting for 'DJ' and the experience has been very fulfilling. As an actor, it's essential a film does well, but its fate is not in our hands. What's more important are the memories you make while working on each project," Pooja told IANS.
She said: "You spend nearly six months on a project. You leave everything and stay with people you don't even know. If you don't enjoy working with them, nothing else really matters. You need to find a family in the people you work with. I'm glad I found a family in 'DJ'."
Having mostly played the homely, girl-next-door girl in her Telugu films so far, Pooja has upped the glamour quotient in "DJ".
"Unlike my simple and good looking avatars so far, I have played a very glamorous role. It's the kind of character that helped me grow as an actor," she said, heaping praise on co-star Allu Arjun.
"He is like a rubber man… someone who can dance phenomenally and he does it with certain swag. I always end up working with great dancers. It was Hrithik (Roshan) last time and now Arjun," she said.
"Each time I saw his dance portion, I'd call him and say how he nailed every step. I would tell him jokingly that I have to take extra dance lessons just to match his performance. He is a very friendly and honest co-star," she said.
Directed by Harish Shankar, the film is slated for release on Friday.
On working with Harish, Pooja said: "He is the funniest director I have ever worked with. You take any behind-the-scene photograph and you'd find us - Harish, Arjun and I - laughing and goofing around. We had so much fun shooting."
Pooja says Harish is very easy to work with.
"He is the kind of director who doesn't mind when you tell him something. He will try and convince you but if your opinion genuinely helps a film, he'd be willing to accept it. A lot of directors don't give this freedom," she added.