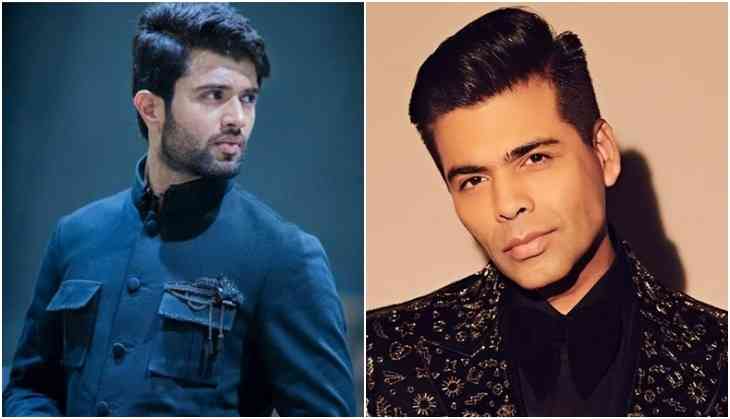 Vijay Deverakonda Karan Johar
Telugu star Vijay Deverakonda is riding high on the success with his back to back successful films. His recently released Dear Comrade is doing good at the box office as well and it has got appreciated a lot for its content of workplace harassment. Ahead of the release of Dear Comrade, Vijay met filmmaker Karan Johar in Mumbai to sell the Hindi rights of Dear Comrade in 6 crores.
According to the reports, the meeting was not only to watch and buy Dear Comrade's rights but also to give some offer to the leading actor. According to media reports, Karan Johar gave an offer to Vijay Deverakonda to make his Bollywood debut.
The report suggests that the producer offered a whopping amount of 40 crores to Vijay Deverakonda, but he politely refused the offer. He told that he doesn't want to play the same character that he had played already. Even when he was offered the leading role in Arjun Reddy's official remake Kabir Singh at that time also he rejected the film.
Vijay in one of his interview told that why he is not keen to do any Hindi film. He said, "Doing Hindi (films) is interesting but I want to do something that is Telugu and Hindi. Something that works back home and here. I can't see myself shifting here at an apartment as my friends are back home. I love the laid back, lazy lifestyle. I can't work with 5 guys every day photographing me. It serves the purpose, but I don't think I would like it every day and I think Mumbai is too fast for me. I like to do things on my own terms."
Also Read - MLA Sirsa seeks FIR against Deepika Padukone, Ranbir Kapoor, Karan Johar for alleged drug party