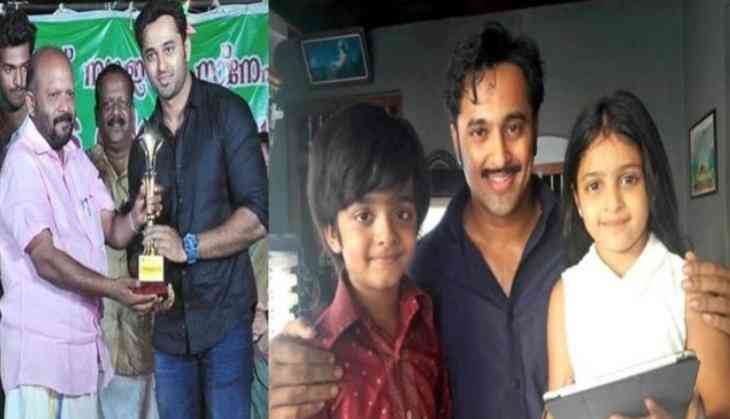 Pic: Unni Mukundan, still from Clint
Malayalam actor Unni Mukundan is on a roll! The actor's Christmas release Masterpiece is running to packed houses at the Kerala Box Office, but the Malayalam youth icon is creating headlines once again with his previous release Clint.
On Sunday, the prestigious Ramu Kariat Movie Awards has been announced and Unni Mukundan won the best actor award for his brilliant portrayal of MT Joseph in Clint. Interestingly, it's his first best actor award in his 7-year-long career.
Unni Mukundan took to his Facebook page to share his happy news:
''Really happy to share that I got the, "Ramu Kariat BEST ACTOR AWARD", for the movie CLINT. After making my debut in Malayalam in A Mammukka film, Bombay March 12 in 2011, I finally got my First BEST ACTOR AWARD... I thank the Almighty, My Parents, Producers and Directors who made films with me, last but not the least, Achan and Amma. This is special since My film Masterpiece again with beloved Mammukka is running packed houses across Kerala and outside Kerala at the same time... the timing of this AWARD COULDN'T BE ANY BETTER !! I thank everyone who have sent me their goodwill messages !
Love, Unni Mukundan'', the actor quoted on Facebook.
Clint is based on the famous child prodigy artist Edmund Thomas Clind who had made more than 30,000 paintings before passing away at the age of 7. Upon its release, the film has been praised for its heart warming story and the performance of the Muslcealiyan. Unni Mukundan was seen in different looks as a 35-year old guy and a 73-year old man in the film.
Unni Mukundan's upcoming films include Telugu film Bhaagamathie with Baahubali actress Anushka Shetty and Malayalam films Ira and Chanakyathanthram.