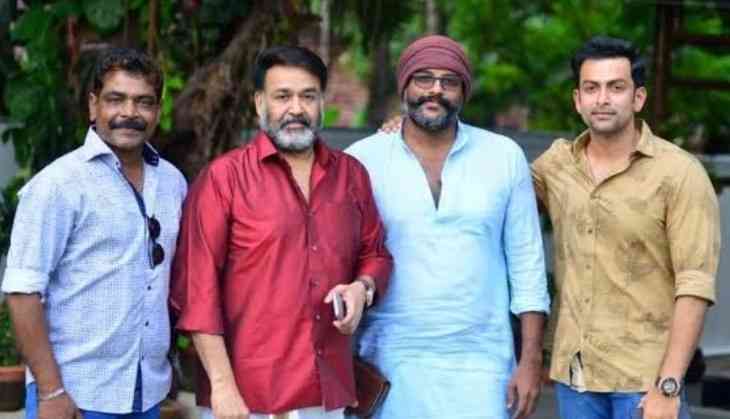 Prithviraj Sukumaran's recent Facebook post brings curiosity among Mohanlal fans
It's widely known that Malayalam actors Mohanlal and Prithviraj Sukumaran are teaming up for Lucifer, the upcoming project of Antony Perumbavoor. Written by writer-turned-actor Murali Gopi, the film marks the directorial debut of Sukumaran.
Earlier Mohanlal had stated that Murali Gopi is currently working on the script and the role for his film, which will start rolling in May 2018.
However, on Sunday, Prithviraj had shared an important update on his upcoming film with Blessy, an adaption of the popular novel, Aadujeevitham through his Facebook post. The young Malayalam superstar also quoted about Lucifer as well.
This is what he quoted;
I am shooting in Scotland for Adam Joan at the moment. Happened to read online that my dream film with Blessy 'Aadujeevitham' has been shelved as I couldn't allot dates for it. This is totally baseless and untrue. From Nov 1st, 2017 to March 31st, 2019, I have allotted dates in phases for this complicated yet dream role, as the film is shot in schedules through the time span of which I have to go through multiple physical transformations. I'm sure you would have guessed what I plan to do in between these schedules. I
t starts with 'L'. The script has come out amazingly well and we have assembled a team of world-class technicians for the film. I had met Blessy just 10 days ago and finalized all specifics regarding the shoot plan. I have no clue from where such news is coming from.
Happy Easter and a belated Happy Vishu! Cheers, Prithvi!
Unfortunately, several media reported that script of Lucifer has already been completed just to create curiosity among the fans of Mohanlal.
The real truth is the script of Lucifer is yet-to-be-completed as Murali Gopi has not completed the same of the Mohanlal starrer.