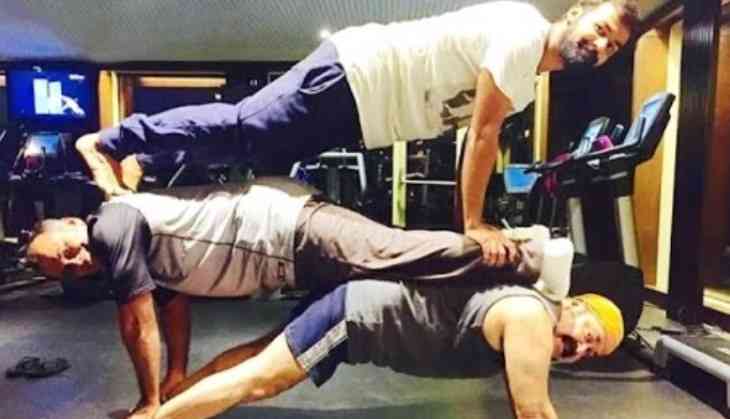 Mohanlal is the only actor in the world who can portray the role of Bheemasena, reveals​ VA Shrikumar
Mohanlal's upcoming film Mahabharatham was in news ever since the makers announced the budget of the film. The film, directed by ad-film maker

VA Shrikumar reportedly will be made for Rs. 1000 crore to make it as the biggest Indian film made till date.
The film, an adaptation of popular Malayalam writer MT Vasudevan's award-winning novel Randamoozham
was announced in 2014, but later shelved due to unknown reasons.
However, Lalettan himself took to his Facebook page to announce the film recently. He also added that film will be told through the perspective of Bheemasena and also revealed that he himself will don the role of Bheemasena in the film.
The announcement hasn't gone well with few section of the audience as many stated that Mohanlal is not the right choice to play the role of Bheemasena.
However, director VA Shrikumar has finally responded to all the criticisms regarding the five-time-national-award winning actor donning the role of Bheemasena.
The Odiyan director stated;
"In my opinion there are no other actors in this world who could portray the role of Bheemasena other than Mohanlal. I would have returned the script to MT Vasuedvan sir if Lalettan had declined the film. I would direct only if he is there as Bheemasena.

Only an actor with extraordinary acting skills can do justice to the role and I firmly believe that in today's world only Mohanlal could replicate Bheemasena. And as a director I am damn confident on that fact. I had given the same reply to my friends in Bollywood when they asked me the motive behind casting Mohanlal as Bheemasena".