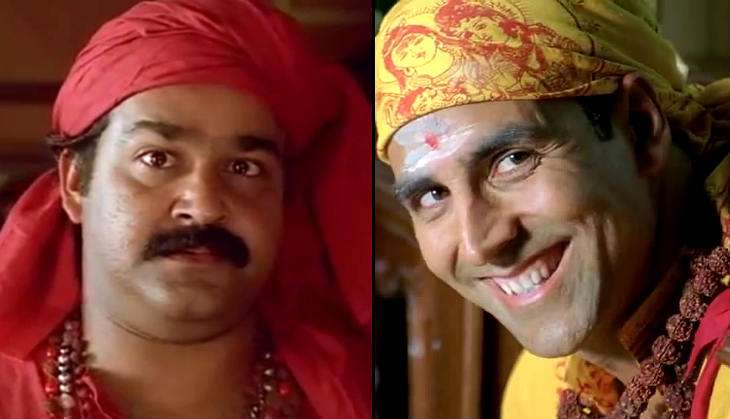 Popular Malayalam director and National-award winner Priyadarshan​ celebrated his 60th birthday on Monday.​ The director, who had made his directorial debut in the 1984 Mohanlal starrer Poochakkoru Mookkuthi, has so far directed 90 films which includes Malayalam industry and Bollywood.
In a recent interview to a radio station in Dubai, Priyadarshan had revealed that Malayalam actor Mohanlal and Bollywood actor Akshay Kumar as his most truthful friends. The Chithram director also revealed that both the superstars sign his films without even reading his script for their respective films.
He was quoted as saying;
"I have made many friends in my 33-year-long film career. But if you ask me to name two of my most trustful friends, then they are Mohanlal and Akshay Kumar. They don't even ask for my scripts whenever I approach them with my films. Once, Akshay said in an interview, I (Priyadarshan) don't know how to narrate a story. I know only to make films. Even Mohanlal agrees with what Akshay said about me. They trust me more than anyone."
Interestingly, out of the 90 Priyadarshan films, Mohanlal had collaborated with the director for forty films, whereas Akshay Kumar shares 100% success ratio with 6 Priyadarshan films.
Meanwhile, Kanupapa, the Telugu dubbed version of Priyadarshan's Oppam is slated to be released this week.