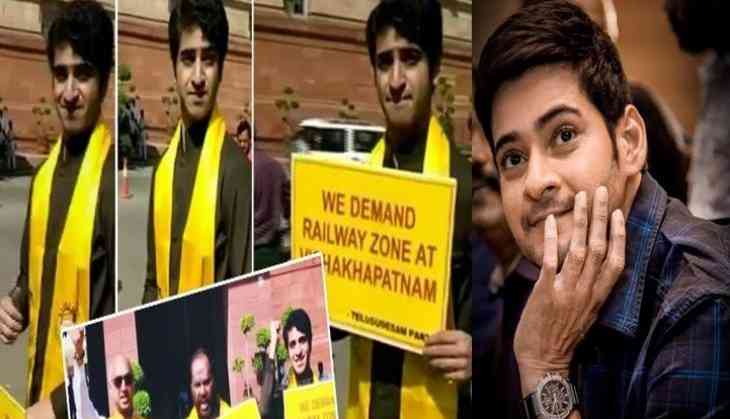 Pic: Mahesh Babu's ​n​ephew ​steals the show in Parliament
Galla Siddharth, the son of Telugu Desam Party MP Galla Jayadev and the nephew of Telugu superstar Mahesh Babu, has joined Telugu Desam Party (TDP) MPs fight for a special status to Andhra Pradesh. Reportedly, Galla Siddharth steals the show in the Parliament.
Sporting the TDP scarf on his shoulders and holding placards, the Mahesh Babu's nephew performed dharna demanding for special status in the Parliament premises.
"Siddharth Galla gave a glamour touch to the agitation and provided relief to the routine dharnas. His presence in Delhi gave us some attraction and attention from the media", a Telugu Desam Party leader said.
Meanwhile, there are also reports that Sidharth is all set to make his acting debut soon.