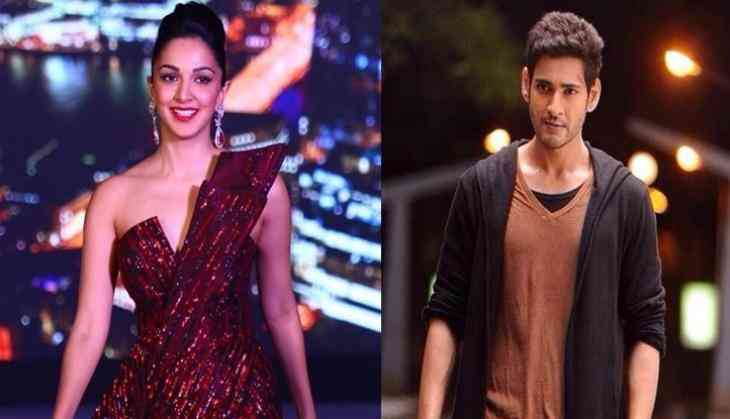 Pic: Kiara Advani and Mahesh Babu
It's known that Bollywood actress Kiara Advani of M.S. Dhoni: The Untold Story fame is making her South film debut with superstar Mahesh Babu's upcoming Telugu film Bharat Ane Nenu. Directed by Koratala Siva, the film features Kiara Advani as the secretary of Chief Minister Bharat, played by Mahesh Babu.
In a recent interview, Kiara Advani has opened up about her experience with the Tollywood Prince. The Fugly actress stated that Mahesh Babu is absolutely professional and very comfortable to work with.
"Mahesh Babu carries no baggage, is really chilled out and a team player. Yesterday, we had to finish five scenes and decided not to break for lunch and he was okay with it. He is absolutely professional and I really respect that and look up to him. He helped me here and there with the dialogues and is always laughing and joking. He only has to laugh and everyone catches on. He has that infectious energy."
Kiara Advani went on to express her happiness being a part of a South film.
"South makes fantastic films with good production values, story writing and internationally, there is huge demand. It is sad when people say heroines have nothing to do in a star's film. Look at Baahubali. For me, when I choose a script, being a glam doll is all right, but the character should go with the story."
Bharat Ane Nenu is scheduled to hit the screens worldwide on April 20.