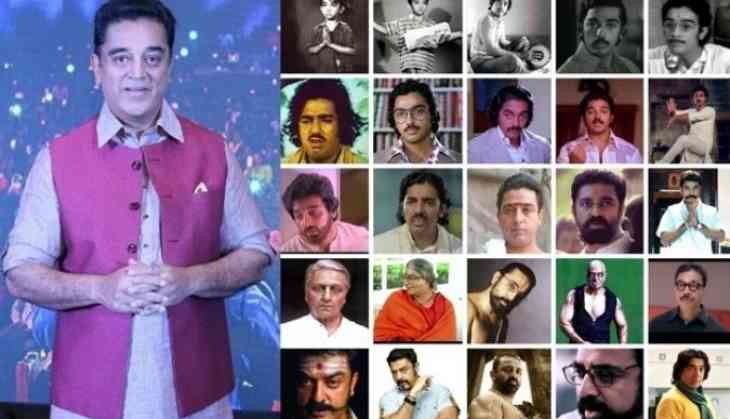 Tamil cinema superstar Kamal Haasan turned 63 on 7 November. The actor, who is also referred to as Ulaganayakan (universal star), is the youngest son of lawyer D Srinivasan and Rajalakshmi. He was born in Paramakudi, Tamil Nadu, in 1954.
The superstar has acted in over 200 films. His first film in a lead role was the 1975 K Balachander-directorial, Apoorva Raagangal. Apoorva Raagangal also marks the acting debut of Tamil superstar Rajinikanth.
On his 63d birthday, here are a few interesting facts about the superstar:
1) Kamal Hasan's real name is Parthasarathy.
2) He began his acting career as a child artiste in the 1959 film, Kalathur Kannamma, directed by A Bhimsingh. He won the prestigious President's Gold Medal for his performance in the film. He went on to do five more films as a child artiste.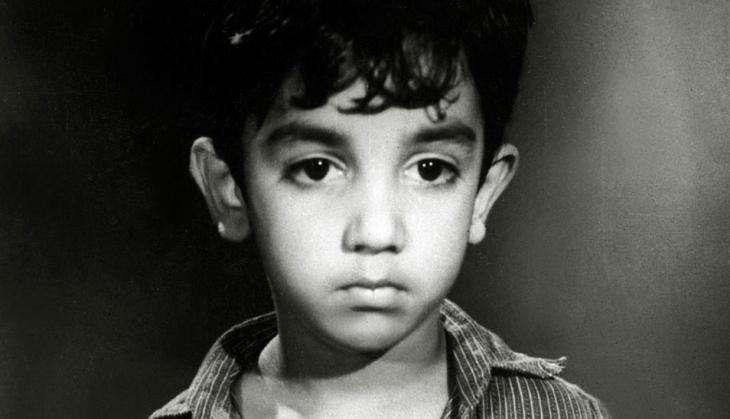 3) Apart from acting, Kamal Hassan is known for writing scripts, singing and direction. At the age of 18, he wrote his first script for the film, Unarchigal - a tale of a poor man who rescues a woman from the flesh trade and falls in love with her. The film was released in 1976 - after severe delays were imposed on the film by the censor board. Interestingly, Unarchigal was released in Malayalam as Raasaleela and was released in 1975 - a year before the original version.
4) Kamal Haasan is the only Indian actor to have featured in six different languages including Hindi, Malayalam, Tamil, Telugu, Kannada and Bengali films. He is also the first Indian actor to take home a remuneration of Rs 1 crore for a single film. The record was previously held by Rajesh Khanna and Amitabh Bachchan.
5) Hollywood director Quentin Tarantino once said that the animation sequence in Kill Bill was inspired from the Kamal Haasan's Abhay - the Hindi remake of Tamil film, Aalavandhan.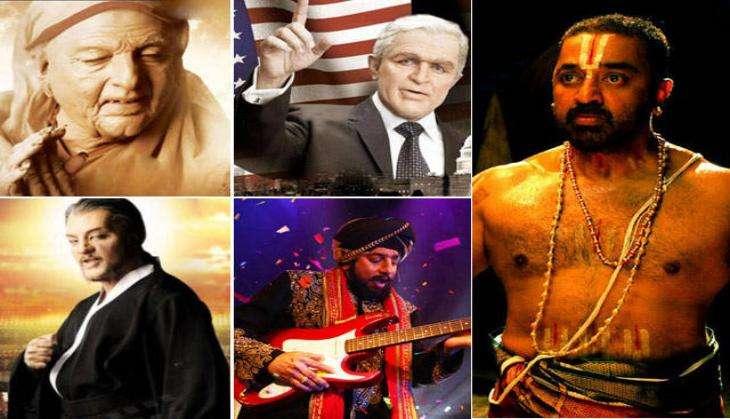 6) In his four-decade long career, Kamal Haasan has won four National awards, 19 Filmfare awards, nine Tamil Nadu state awards and eight Vijay awards. He is also the recipient of the Padma Shri, the Padma Bhushan as well as the Chevalier award. In 2009, he was honored with the FICCI Living Legend award by The Federation of Indian Chambers of Commerce and Industry.
7) Eight Kamal Haasan films have been nominated for the Oscars in the Best foreign film category.
8) Kamal Haasan's ambitious project Marudhanayagam was launched by Queen Elizabeth II. Unfortunately, the film failed to take off.
9) Not many fans know that Kamal was supposed to play the lead in Shankar's Enthiran. However, things failed to materialise.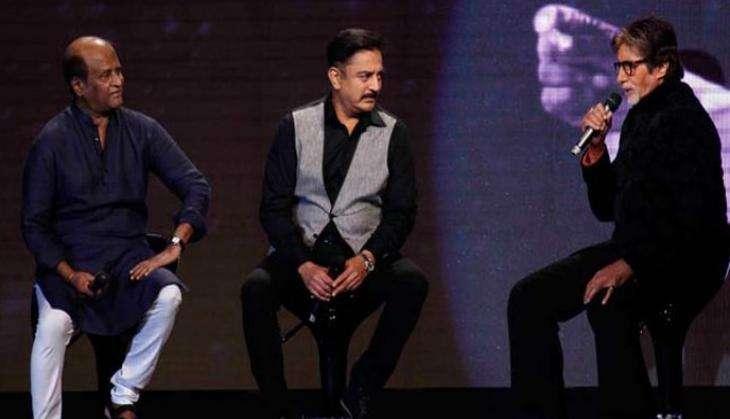 10) Apart from trying different looks in his films, Kamal Haasan is also known for his death-defying action scenes. When Hollywood star Jackie Chan visited India for the audio launch of Kamal Hassan's Dasavatharam, Kamal revealed that he was a huge fan. He also admitted that he had tried to emulate Chan's stunts during his career - something which left him with 32 fractures.
Kamal Hassan's up coming films include Vishwaroopam II, Sabaash Naidu and Indian 2.