Rajinikanth starrer Kabali released on 22 July 2016. The film started on a historical note at the Box Office and is still breaking records almost everywhere. Be it in India or overseas, the Thalaiva starrer has smashed all records within first weekend itself.
Have a look at the 15 records set and broken by PA Ranjith's Kabali within its first three days:
1. Kabali has broken Salman Khan's Sultan opening record of Rs 37 crore by a huge margin of Rs 11 crore. On its opening day, Kabali collected Rs 48 crore which now stands at the top spot in the list of all-time highest Indian film openers.
2. Kabali has created an unbeatable record by minting more than Rs 100 crore worldwide on day 1. Kabali's opening day has shattered records set by Sultan and Baahubali: The Beginning and has minted Rs 105 crore to become the all-time highest opener in Indian film industry.
3. Similar to Salman Khan's Bajrangi Bhaijaan and Sultan, Kabali too crossed the coveted Rs 100 crore mark in India within its opening weekend. However, the Rajinikanth starrer has topped the Salman starrers to become the film with the highest opening weekend collections.
4. Kabali has crossed the coveted Rs 200-crore mark worldwide within its opening weekend to become the second Indian film after Sultan to do so.
5. Kabali has collected a massive Rs 4.27 crore on its opening day to become the highest opener ever for a film in Kerala. The previous record was held by Vijay's Theri with Rs 3.30 crore.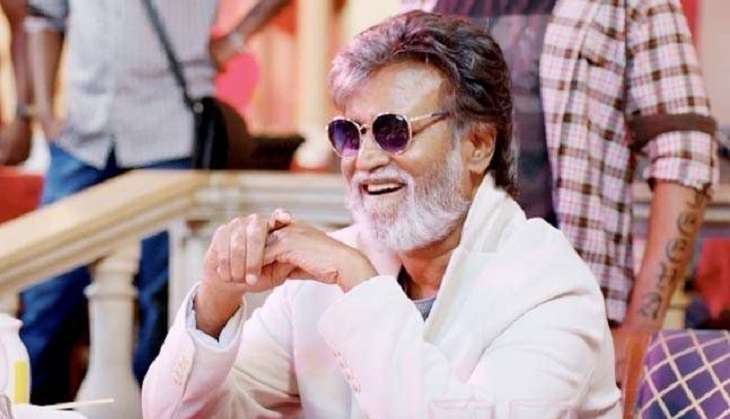 Rajinikanth in a still from Kabali
6. Kabali has registered the highest opening weekend ever in Chennai with collections of Rs 3.82 crore.
7. Kabali recorded the highest opening weekend ever in Kerala with collections of Rs 10.45 crore. On Sunday afternoon itself, the film had crossed the coveted Rs 10 crore mark at the Kerala Box Office. The Thalaiva starrer easily surpassed the lifetime business of Vijay blockbusters Thuppakki and Kaththi in its opening weekend. The film has also surpassed Theri to become the fastest Rs 10 crore grosser in Kerala.
8. In its opening weekend, Kabali has grossed Rs 82 lakh at Cochin multiplexes alone and is all set to cross the Rs 1 crore mark at these multiplexes to become the fastest film to do so.
9. Kabali was released in 306 screens in Kerala which is the highest ever for any film in the state. The Rajinikanth starrer also had a record number of 1000 shows on its opening weekend at Chennai Box Office.
10.On its opening day, Kabali recorded a terrific Rs 9.50 crore to become the highest Tamil opener in Telangana.
11. Kabali is also the fastest ever Tamil film in to cross the Rs 100 crore mark worldwide. It crossed the century mark in its opening day itself by beating Theri's record of 6 days.
12. With Kabali, Rajinikanth has become the first Tamil actor to have the maximum number of Rs 100 crore films in Tamil cinema. The film is his fourth film to hit the century mark.
13. Kabali has collected a whopping Rs 16 crore on its opening day to become the highest opener​ ever for a film in Karnataka.
14. Kabali has overtaken the premiere record figures of $1.39 million set by Baahubali in US. On its opening day, the Thalaiva starrer minted $1.45 million at US Box Office.
15. Kabali has shattered all Indian film records by collecting a massive $13 million (Rs 87.5 crore) at overseas Box Office. The film has also broken the records set by Dhoom 3, Sultan, Bajrangi Bhaijaan and crossed the $10 million mark in its opening weekend.