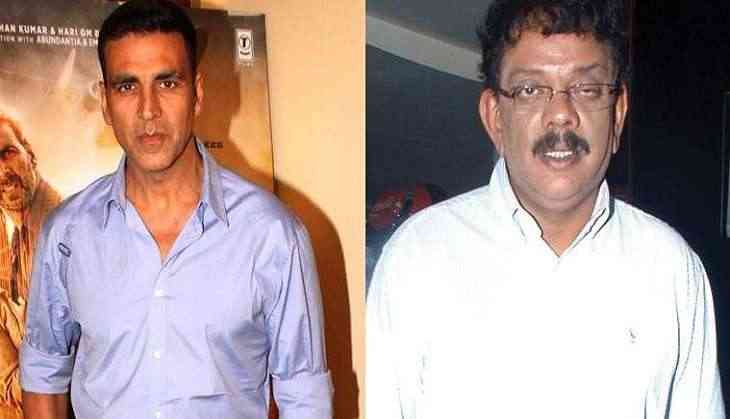 Pic : Akshay Kumar and Priyadarshan
I'm not doing any film with Akshay Kumar. My next films will star Ajay Devgn and Abhishek Bachchan, reveals Priyadarshan
It's known that Bollywood actor Akshay Kumar has honoured with Best Actor recognition at the 64th National Film Awards for his portrayal of Navi officer Rustom Pavri in the film Rustom. Though it was his first best actor award, the decision has not gone well with a few section of the audience and film makers as the Jury Chairman director Priyadarshan had collaborated with Akshay Kumar for 6 films.
There are also reports that Priyadarshan chose to give the award to Akshay Kumar because he was planning to work with him in his next Bollywood film.
However, Priyadarshan squashed the reports stating that he is not working with Akshay Kumar. He also added that his next films will have Ajay Devgn and Abhishek Bachchan as the main leads.
Priyadarshan said, "I am not doing any film with Akshay. The only two films that I am in talks with actors for, are with Abhishek Bachchan for a pure commercial entertainer written by Rumi Jaffrey and Ajay Devgn for the Hindi remake of Oppam. I don't know why people feel that I can solely influence a jury of 12 to take such an important call. The jury members are artists from all the country and various regional movies. I am just the Chairperson and it was a unanimous decision to vote for Akshay."