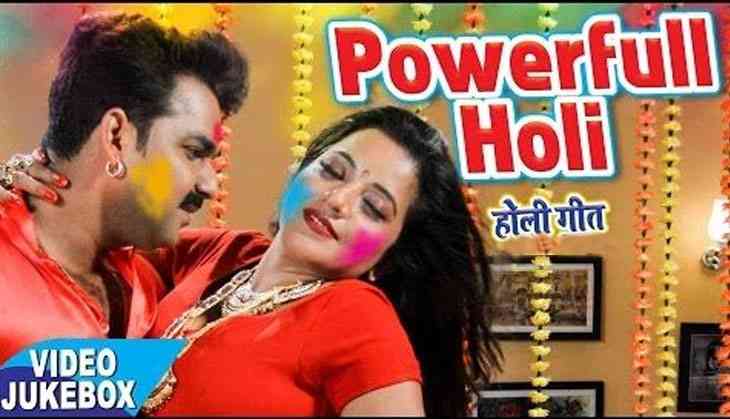 The colour of festival of India is about to come on 1 February 2018. People across the country have started preparing for the festival celebration. From various dishes like gujiya, mathari and other tasty dishes of the festival to other traditions, all have started planning on it. While children are planning to play Holi with different colours and gulal.
To make the festival more energetic, songs play the pivotal role in entertaining oneself and the others.
Talking about the song list on Holi including Bollywood dance numbers, we can not ignore the Bhojpuri world. As Holi is the festival of masti and fun and Bhojpuri songs work as a catalyst during the Holi season. If you want to shake your legs this season then, we are here to bring the essence of regional touch to your festival.
'Holi' is considered as one of the biggest festivals in India also known as 'Phagwah'. This colourful festival signifies the victory of good over the evil and also depicts the end of winter season. Some people also love to drink bhang and thandai to feel the essence of Holi. Music is also a major part of this special occasion.
Also read: Holi Bollywood songs: Rang Barse to Balam Pichkari, here are the hit songs that you must have in your playlist
Here are the multiple tracks from Bhojpuri industry that will add some flavour to your Holi thrill.
1.
2.
3.
4.
5.
6.
7.
Also read: These 12 titles of Bhojpuri movies will tickle you so hard that you'll roll on the floor laughing