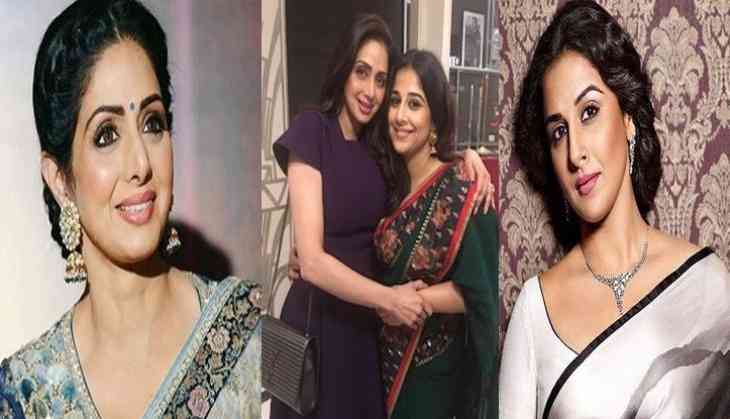 Pic: Sridevi and Vidya Balan (file pics)
Bollywood director Hansal Mehta says he will always regret not approaching late legendary actress Sridevi for a film he had in mind. However, the national award winning director stated that he is planning to make a film on her and might approach Bollywood actress Vidya Balan for the lead role.
"There will never be another Sridevi. I was about to approach her for a film. That film will now be dedicated to her. If it finds an actor. I will always regret that I didn't approach her and could not make a movie with her. But I will make a film on her. It will be made. There are actors (who I have in my mind). I might approach Vidya Balan. I will make the film," Hansal Mehta said.
Meanwhile, Hansal Mehta's upcoming film Omerta is scheduled to be released on April 20. The film, tipped to be a crime-drama stars national award winning actor Rajkumar Rao in the titular role of Ahmed Omar Saeed Sheikh, British terrorist of Pakistani descent. The film tells the 1994 kidnappings of Westerners in India for which Omar was arrested and served time in prison and the plotting of murder of Wall Street journalist Daniel Pearl in 2002. Omerta also stars Rajesh Tailang, Rupinder Nagra, Keval Arora and Timothy Ryan Hickernell.