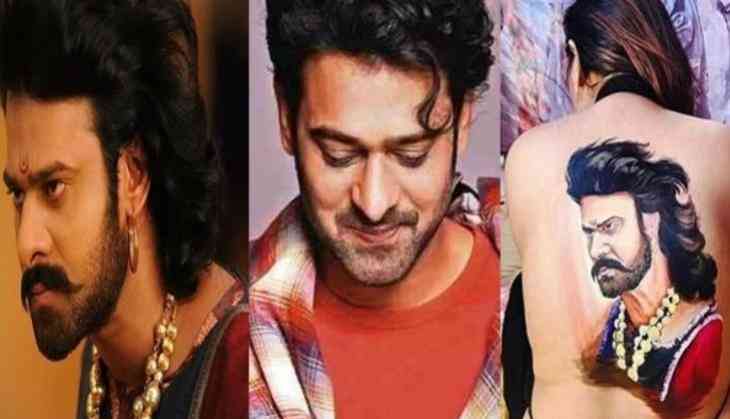 Pic: Prabhas in Baahubali and Saaho, fan girl of Prabhas
It's known that Telugu actor Prabhas has become a household name after his portrayal of the titular role in the Baahubali. series. The superstar, who recently celebrated his 37th birthday, has already become one of the highest paid Indian actors. Similar to Thalaivar Rajinikanth, Prabhas enjoys huge fan following more for his off-screen simplicity than his reel life image.
Prabhas has always had crazy fans as well out of which one fan girl's recent crazy act is the talking topic across the Telugu speaking states.
The girl, who is known as a diehard fan of the Rebel star, shared her picture on social media where she is seen having painted Prabhas' pposter from Baahubali on her bareback. And within no time, the picture has gone viral across the social media.
Check out the pic: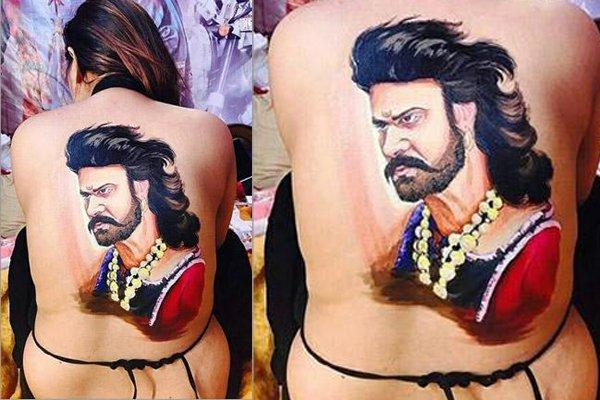 Pic: fan girl of Prabhaste