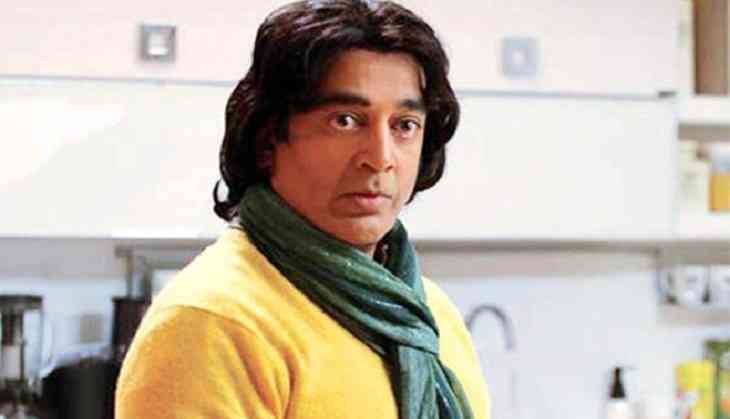 Been more socially responsible than 'Satyamev Jayate' host: Kamal Haasan
Actor Kamal Haasan on Friday said he does not have to do a show like Aamir Khan's 'Satyamev Jayate' to prove he is socially responsible.
Kamal has come on board as the host of the Tamil version of 'Bigg Boss'.
Asked why he chose to host a 'Bigg Boss over a show like 'Satyamev Jayate' where socially relevant topics are brought to the fore, Kamal told the media here on Friday: 'I have been more socially responsible for long than the person who hosted 'Satyamev Jayate'.'
He was speaking at the trailer launch of the Tamil 'Bigg Boss', which marks his television debut.
Talking about the show, he said it will help him to reach every household and capitalise on the love he has earned so far.
'The show has a very wide reach. I don't have to don an avatar this time. I can just be me, in my most natural self, and reach every household,' he said.
A lavish house set on a budget of over Rs 1 crore has been constructed here to host the show.
To go an air on Star Vijay on June 25, the show will feature 14 participants who will battle it out for 100 days. Kamal said he will visit the show once a week, every Saturday.
-IANS