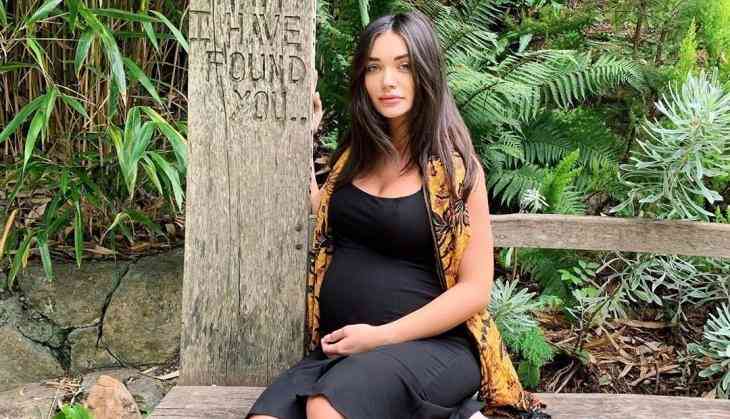 Actress Amy Jackson has been opened about her pregnancy since the first news came out and she is going to be a mother to her first child with her British boyfriend George Panayiotou soon. The British actress is enjoying every phase of her pregnancy.
As Amy is getting close to her due date, she recently chose to reveal the gender of her child. She holds a celebration party and revealed that she is going to become the mother of a baby boy. Amy shared a video of her baby shower and she revealed that she and her fiance are going to welcome a baby boy. Amy was looking stunning in sky blue off-shoulder net dress.
In between the confetti and cheers, Amy Jackson went on to scream into a mic and said 'It's a boy'. Let us tell you that Amy Jackson got engaged to George Panayitou on 1st January 2019, although the couple is yet to get married. However, they held a grand engagement bash in May 2019.
Even though she announced her pregnancy in March and it looks like that September is the month for Amy. On the professional front, Amy Jackson was last seen in Rajinikanth and Akshay Kumar starrer 2.0.
Also Read - Reason why Sanjay Leela Bhansali's Inshallah won't be shelved after Salman Khan's exit