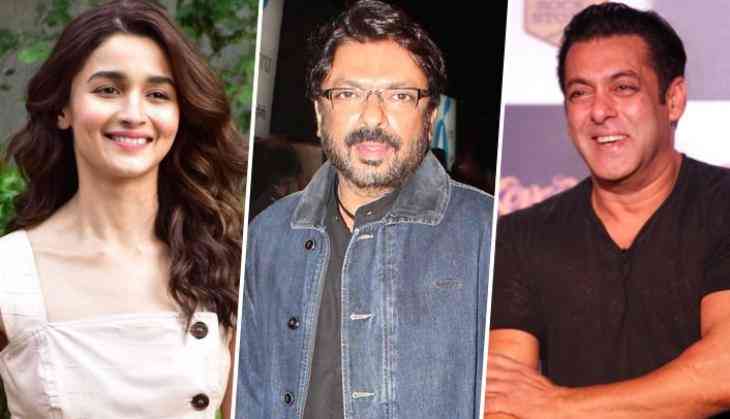 A few days back there were the reports that director Sanjay Leela Bhansali and superstar Salman Khan have parted ways and they won't be doing Inshallah anymore. This news spread like a fire within the industry as Inshallah was being touted to one of the most awaited films of 2020. However, when Bhansali and Salman parted ways it shattered dreams of many.
Since then reports are that Inshallah is not shelved and Bhansali will look forward to some another project. However, according to the latest reports, it is not happening and Bhansali is all keen to make Inshallah. A close source to the project said, "There is no question of shelving the project. Sanjay Bhansali has invested a year of his life preparing to shoot what he feels is one of the purest love stories to have been made in this country. He cannot let it go."
The source also added that Alia Bhatt who was chosen to play the leading lady in Inshallah has extended her support to Bhansali in making this film. "It was her dream to work with SLB. There is no way she can bear the thought of that dream being shattered," added the source.
According to the media reports, Sanjay Leela Bhansali is now planning to cast another leading man and the search is on. The official announcement on the project will be made soon that who will take place of Salman Khan in Inshallah. Let us tell you that Inshallah was decided to release on Eid 2020.
Also Read - Salman Khan opens up on Bhansali's Inshallah being shelved: Nothing changes between us as friends