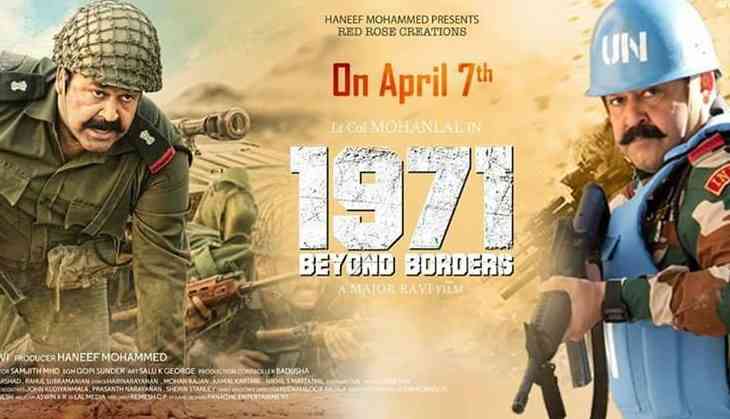 Pic : Mohanlal in 1971 Beyond Borders poster
The new motion poster of Mohanlal's upcoming film 1971 Beyond Borders has been released. Directed by Major Ravi and produced by Haneef Mohammed, the war drama marks the fifth collaboration of Mohanlal and director Major Ravi. The film also marks the fourth installment of Major Mahadevan series after the duo's Keerthi Chakra, Kurukshetra and Kandahar. 1971 Beyond Borders stars Asha Sharath in female role and also marks the Malayalam debut of Telugu actor Allu Sirish and Bollywood actor Arunodhay Singh.
The seventeen-second-long motion poster was revealed by Mohanlal on his Facebook page.
The poster features firing bullets at a war zone followed by an emotional war theme background score. The motion poster also shows Mohanlal as Major Mahadevan at the end.
Check out the motion poster here -
1971 Beyond Borders is set in two time periods and depicts the story of India – Pakistan war of 1971. Mohanlal will be portraying dual roles in the film as the father-son duo — Major Sahadevan and son Major Mahadevan.
1971 Beyond Borders will be releasing simultaneously in Telugu version as well, as 1971 Bharatha Sarihaddu on April 7.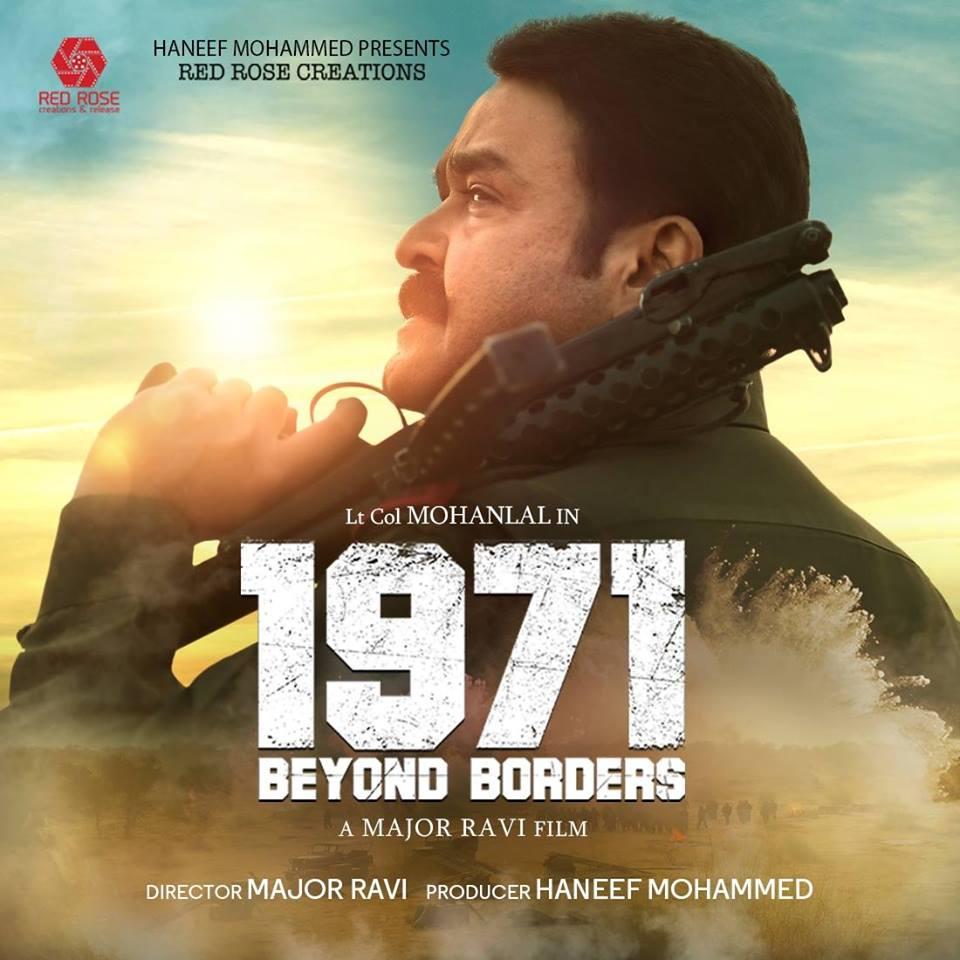 Pic : 1971 Beyond Borders new poster