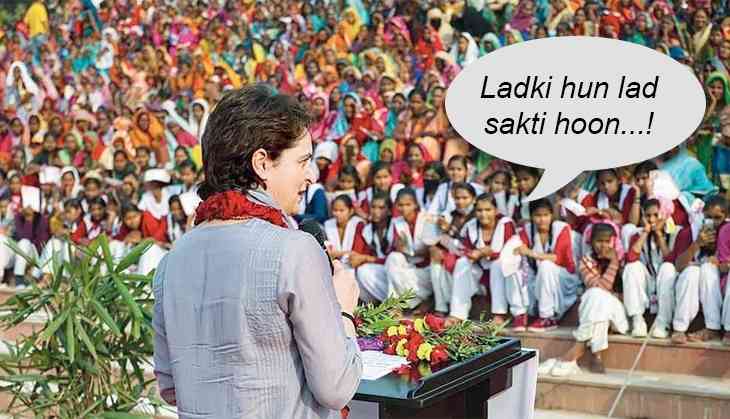 Congress leader Priyanka Gandhi Vadra
Just two seats for Congress, despite the grand old party's trump card - Priyanka Gandhi Vadra - going all guns ablaze to gain some foothold in Uttar Pradesh.
Priyanka Gandhi managed to hold 42 roadshows, 167 rallies and street-corner meetings. But in terms of winning seats, it is a big setback for Congress.
Now, there is an effort by the Congress party to shield Priyanka Gandhi from the criticism of being unable to make a difference.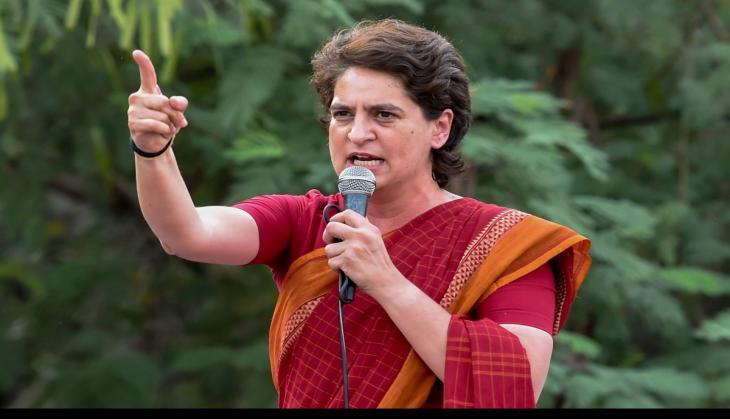 Congress leader Priyanka Gandhi Vadra
Now, this is where Priyanka Gandhi should come forward and embrace her campaign slogan during Uttar Pradesh Assembly Elections - 'Ladki hun lad sakti hoon'. Winning or losing is part of the political struggle. The real fighter doesn't shy away from taking the responsibility for the defeat when things go awry.
Congress workers need a leader
The army of workers of any political party needs a leader with whom they can identify and look up to for direction and inspiration. If Priyanka decides to stand firm on the ground despite the humiliating loss, the party workers will again stand up and toil hard to do better next time. Elections are mostly the outcome of a party's hard work for the welfare of the masses over a long period. Those who think elections results can be swayed by engaging with people for a year or two are making a big mistake.
If Congress and Priyanka are seen working for people, raising their issues, fighting for their rights then things could be a lot better next time.
But the real question is: Is Priyanka Gandhi trying to score only during the slog overs of the political cricket match?
Priyanka Gandhi should show determination to play a grinding test match.
If she is willing to sweat it out daily, over a long period, then the situation could reverse in the future.
Why only Priyanka Gandhi?
Well, because the Congress party has failed to look beyond the Gandhi family.
So, when the options are so limited, Priyanka remains the only option.
Rahul Gandhi has for long failed to strike a chord with the voters and he appears to be more engrossed in winning Twitter battles than being a full-time player who listens to workers and engages with them on regular basis.
Tough battle ahead
The fierce political landscape in India has fighters like Prime Minister Narendra Modi, Yogi Adityanad, and Amit Shah who remain election ready 365 days a year. If the Congress party aspires to regain some lost ground, the party leaders must be ready to sweat it out by reaching out to the people where they live and work. In India, elections can't be won on social media.
In a democracy, the Opposition has a very important role to play but for that to happen the Opposition must start playing like a real challenger.
Priyanka Gandhi has shown the will to fight, but she can't afford to hide or relax.