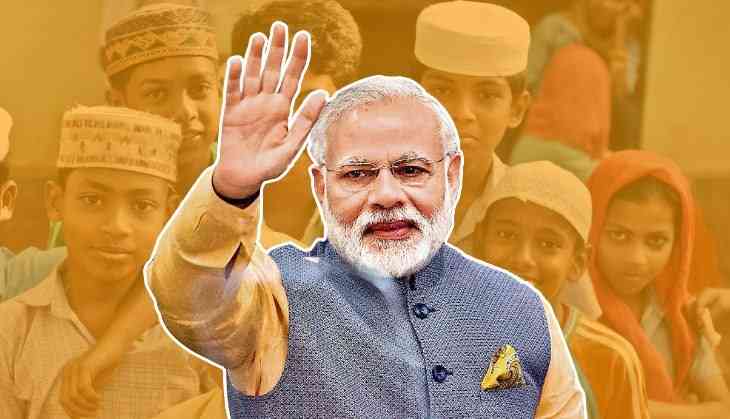 Prime Minister Narendra Modi led NDA government has announced several scholarships for 5 crore students from minority communities, including 50 per cent girls, in the next five years. This step of Modi government has immense potential to bring about a very positive change in the lives of minorities in India. The youth from the minorities will be better equipped to have their fair share in the ever-evolving job market that requires one to embrace modern education and technological advancement.
Sabka Saath, Sabka Vikas
Swachh Bharat Mission, Ujwala Yojna, Jan Dhan Yojna, affordable housing scheme are among the many steps aimed at the inclusion of masses in the mainstream of economy and development. Those opposing Modi almost always tried to underplay the importance and impact of such schemes. But those who got benefitted did speak out during the Lok Sabha Elections 2019. Now, scholarships to minority students go to establish Modi's resolve to walk the talk on development and growth for all.
No political quick fix
Again, the scholarship scheme can't be termed as a political gimmick announced just before the elections as this is a post-poll decision of a strong and stable government at the Centre. Now, for five years, this scheme will touch our lives and its impact will snowball into a major advantage for Prime Minister Narendra Modi and BJP. The fact that BJP is not claiming to be 'Messiah' of minority, only adds to the level of sincerity the party attaches to the welfare of minorities. This appears to be a masterstroke which speaks volumes about the intention of the government at the beginning of the second innings.
Intentions can't be questioned
Most of the people from minority communities have welcomed Modi's efforts and intentions, but some Muslim leaders have argued that this will make a limited impact on the community because of lack of awareness among the Muslim youth. But this issue can be easily tackled by reaching out to the people in a big way. Community leaders can play an active role by helping students understand and avail the benefits of the scholarships.
PM Modi in his 'victory speech' after the Lok Sabha Polls 2019 had extended helping hand to all for the development of the nation. Now, he is backing this up with action. And judging by the way he is going: this appears to be just the beginning.