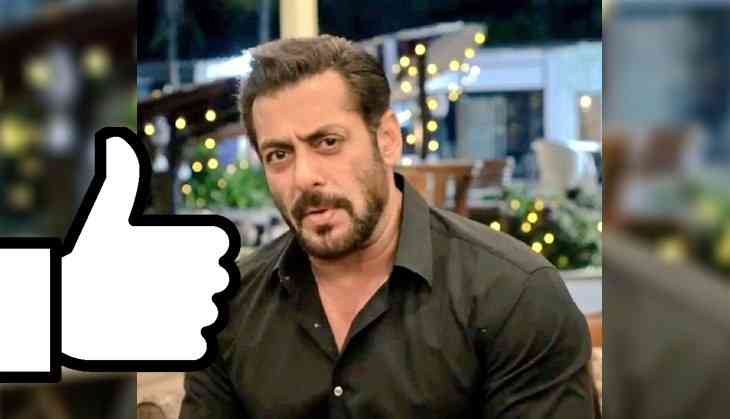 Bollywood superstar Salman Khan minced no words when he warned people not to attack health workers and police personnel trying to safeguard the lives of us all from COVID-19. These attacks put the lives of all the citizens in danger and must be stopped immediately. He is a big influencer and his message directly hits those from a particular community who have been found indulging in violence against those battling the spread of coronavirus in India.
Influencers from community get heard
Salman Khan's message was not directed at any particular community. Importantly, this is in no way suggesting that only one community is indulging in such violent acts. But this surely highlights the need to come out and condemn these violent acts. When leaders, influencers from various communities come forward and share their opinions, people from those communities pay more attention and this eventually works as a catalyst to bring about the desired change.
Blazing gun silent
Sadly, many senior political leaders from the community, film stars and other Bollywood personalities have refused to come out and persuade people to follow the right path. In the recent past, most of them have been voicing their opinions--in many cases without even knowing the facts of the real issue--but when it's pertinent to come together in the fight against COVID-19, they seem to have lost their voice, their twitter handles have gone silent and they seem to have forgotten the art of making and sharing video messages.
Waiting to pounce on government
India has been fighting the coronavirus effectively and there is no denying the fact that big challenges are yet to come. Perhaps, those who have gone silent in the fight against coronavirus are waiting for the right time to spew venom against the government. They stand united in their propaganda to wage a war against the present regime. What about the welfare and health of the citizens?--Well, that can wait, appears to be their mantra.
Still, there is hope that others will rise to the occasion like Salman Khan and show courage to tell people to do the right thing.
Also Read: Radhe actor Salman Khan sends out sharp message to 'jokers' who flout coronavirus lockdown