Third front? Why Sonia Gandhi's call for unity is a perfect opportunity for Mamata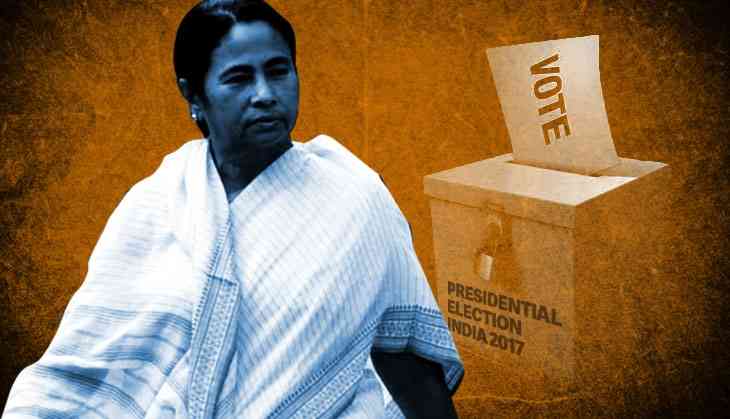 As the BJP has been steadily firming its foothold in across the country, West Bengal Chief Minister Mamata Banerjee is one leader who has steadfastly opposed the party in every way possible.
Now, Congress president Sonia Gandhi's decision to call all Opposition leaders, including the All India Trinamool Congress supremo, for larger unity for the upcoming Presidential election, has allowed the CM with an option to assess the feasibility of uniting opposition parties to form a strong third front to combat the BJP.
Banerjee is also planning to meet with some of the senior Congress leaders and will chalk out a strategy on how they can carry forward with the plans for strengthening the third front.
A senior AITC leader said, "Sonia Gandhi's proposal will give Banerjee an edge to discuss such a prospect."
A senior AITC leader said" There is a secret understanding between CPI(M) and BJP in the state and that has led to the rise of the saffron party in the state. So we won't ally with CPI(M) to counter BJP in the state. As far as national level consensus is concerned the party is yet to take a call on this issue."
Another party member said, "We are not afraid of BJP's threat, but the way BJP is trying to create religious polarisation in the state, and taking help of vindictive politics."
Two days ago, Banerjee claimed that she was threatened by the BJP that she would be killed if she met with BJD chief Naveen Patnaik during her visit to Odisha.
Where CPI(M) stands
On 4 May, CPI(M) leader Gautam Deb at a public rally urged Banerjee to call all on all opposition parties to form a third front.
However, his statement has created furore inside the CPI(M) headquarter. The CPI(M) state committee issued a statement on 5 May claiming that Deb's personal views had nothing to do with the party.
Feeling the pulse
State BJP president Dilip Ghosh said, "We are not afraid of any Opposition party. Let them set up a third front, we are sure we will again come to power again in 2019."
Political analysts, however, are of the opinion that Sonia Gandhi's call to unite all Opposition parties ahead of the Presidential election will boost Banerjee to get a chance to feel the pulse of the Opposition parties before forming a third front.
Amol Mukherjee, a former professor at Presidency College, said, "There is a chance that Banerjee might project herself as the leader who is willing to set up the third front. This will help to counter BJP nationally."