#MeToo: After Maneka Gandhi, now senior BJP woman leaders Uma Bharti, Meenakshi Lekhi came out in the support of the victims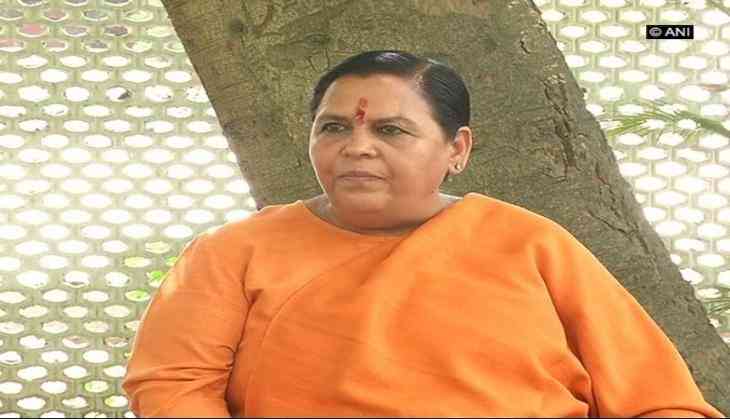 As the #MeToo movement is growing and more and more women are coming out to share the chilling details of the harassment meted out to them, women leaders are demonstrating the solidarity with the victim.
Earlier, Union Minister Maneka Gandhi expressed her support to the movement. Now, another Union Minister Uma Bharati spoke up on the issue.
She was quoted by The Indian Express as saying "I am happy about the campaign. Now there will be a change in the atmosphere at the workplace. Men will not dare to harass or assault women. Women can work without fear and they can come out if anyone tries to harm her because of her gender. Men will be careful now".
She urged other women too to speak up and disclose the names of those women who faced any such difficult. She further said "I want everyone to stand by women who have come out disclosing the names of these men who had made their lives difficult. I would like then to start another campaign "I did it' .. they should be proud of what they did. That will be useful for more women to come out."
Lok Sabha MPs Meenakshi Lekhi and Poonam Mahajan expressed similar sentiments with the reporter of Indian Express.
Mahajan, who is the president of Yuva Morcha, said "The #MeToo India campaign is merely scratching the surface for what a women actually goes through daily. I am so happy that the conversation has started and we need to reach a place where women are safe in work place, at home and society in general. I am hopeful that this will help educate people on women's rights and it is important that it extends beyond just the internet".
However Lekhi has some questions on the movement. Terming the movement good, She said ""There are two things — that men in power can misuse their position but there are women who use sexuality to advance their career. When you don't complain immediately and come out after years without any proof or evidence, you not only draw suspicion but also call for defamation and legal action."
Also read: Cyclone Titli: Over 3 lakh people moved to safe place as storm brings landfall uprooting trees, electric poles in Odisha