Cyclone Titli: Over 3 lakh people moved to safe place as storm brings landfall uprooting trees, electric poles in Odisha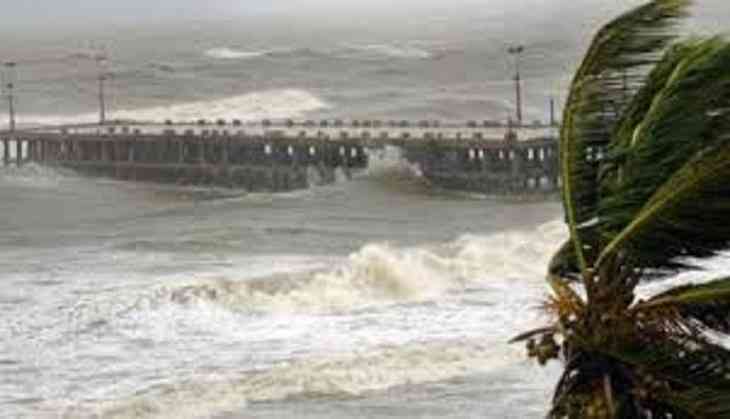 As Cyclone Titli has made landfall in Odisha's Gopalpur, over 3 lakh people moved to safety places. The severe process of Cyclone Titli hitting the area started early Thursday with surface wind reaching speeds of 126 km/hour in Odisha's Ganjam district.
According to the India Meteorological Department (IMD), Kalingapatanam in Andhra Pradesh recorded speed of 56 km/hour wind.
As the officials said, there are reports of trees, electric poles getting uprooted and damages to kuchha houses. Road communication in some places including Gopalpur and Berhampur was broken down.
At least five districts such as Ganjam, Gajapati, Puri, Khurda and Jagatsinghpur are witnessing heavy rainfall along with high speed winds.
People living in coastal areas of Odisha and northern Andhra Pradesh are up to face the attack of Cyclone Titli.
As the storm intensified, people in five coastal districts in Odisha has been moved to safety. The government has already ordered to shut down all colleges and schools of the affected areas.
After taking stock of the situation, Chief Minister Naveen Patnaik told the collectors of Ganjam, Puri, Khurda, Kendrapara and Jagtsinghpur districts to go for an immediate evacuation of people in the coastal areas.
On the other hand, the Odisha government said it is braced itself to face possible floods due to heavy rain. Low-lying areas of Ganjam, Khurda and Puri districts will be deluged as the storm will surge the height of about 1 metre above astronomical tide.
Also read: MJ Akbar: As seven women journalists leveled sexual harassment allegation against Union Minister, the government weighs its option