Madan Mitra plays good samaritan to get back into Mamata's good books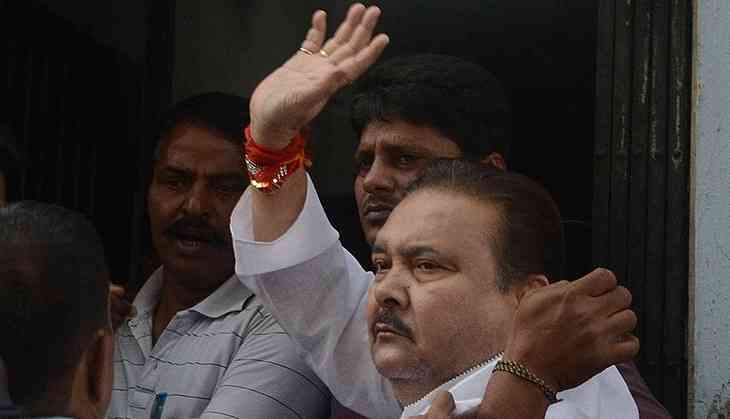 (Prateek Choudhury/HindustanTimes via Getty Images)
Former Bengal transport minister Madan Mitra, who was arrested in the Saradha chit fund scam by the CBI on 12 December 2014 and was granted bail last year, is now trying to make his presence felt in the political arena. And as his first step, he took an initiative to open a jute mill in his former constituency – Kamarhati. The jute mill in Kamarhati was closed down a year ago leaving 300 employees jobless.
Last week Mitra, along with some of his followers, staged a demonstration outside the Kamarhati jute mill demanding it be re-opened. Mitra threatened that if the mill is not opened within a week, then necessary action would be taken against the owner.
On Friday, Mitra assured help to the family of a person who died in Apollo Hospital after they allegedly refused to discharge him for admission to SSKM Hospital, until medical bills amounting to Rs 7.93 lakhs were settled.
The worst part was that Apollo authorities allegedly forced the patient's relatives to keep their fixed deposit certificates with the hospital as a guarantee against payment due.
The wife of the deceased, Rubi Roy a resident of Dankuni, Hooghly, got relief after Mitra called the hospital authorities and urged them to release the body without asking for money. Mitra even assured that he will take the matter up at the highest level so that the patient's relatives get justice.
On Saturday, the state health department summoned the Apollo officials for an explanation as they were not satisfied with the reply furnished by the hospital authorities.
Game plan
Mitra's effort to stand by the people indicates that he wants to step back into the limelight by pleasing Mamata Banerjee. It was reported that the Bengal CM was unhappy with Mitra after he was arrested in the Saradha scam.
Sources in All India Trinamool Congress (AITMC) said that Mitra's first and foremost task is to stand by the people in times of need and help them if he is to please Banerjee. And if Mitra feels that Banerjee is pleased with his work, he can then meet her at her Kalighat residence.
Mitra said, "I had been elected by the people and I work for the people. I want people to remember me for my work. If I have helped people and people remember me for my work, that will be my greatest satisfaction."
Mitra has been in jail custody for 634 days and finally was released on bail in September 2016 after the court felt that there was no need to keep him under detention for a longer period. Mitra was re-nominated as AITMC candidate from Kamarhati constituency in North 24 Parganas in the Assembly election 2016, while he was still in jail. However, he lost the elections.
Edited by Jhinuk Sen