Delhi Assembly Elections 2020: What if Exit Polls go wrong again?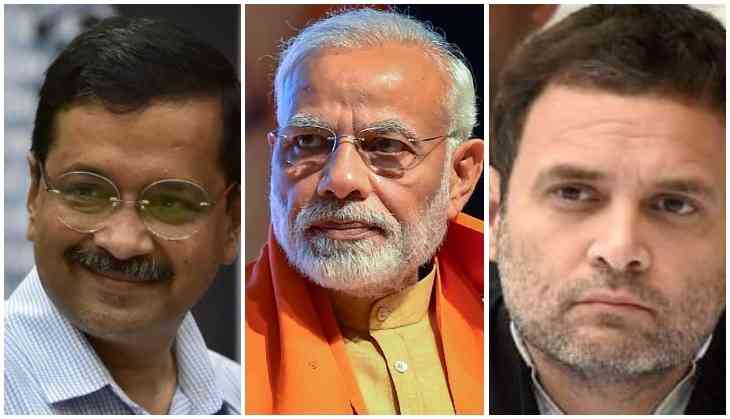 Delhi Assembly Elections 2020
Delhi Assembly Elections 2020 results will be announced on February 11, but the various exit polls have already given Aam Aadmi Party (AAP) a big reason to smile--according to Exit Polls 2020 AAP is all set to form the government in Delhi for the third time, BJP might find it extremely difficult to reach two digits, and Congress appears to be happy with zero balance.
BJP touches nadir: Exit Polls 2020
BJP carried out a high voltage campaign which saw Prime Minister Narendra Modi, Home Minister Amit Shah, UP chief minister Yogi Adityanath, and many other cabinet ministers and senior BJP leaders making all efforts to convince Delhi voters that they offer an alternative to Delhi Chief Minister Arvind Kejriwal. Exit polls suggest that BJP has failed in its mission but if the exit polls go wrong BJP can only go up from here. BJP voter share has only improved, as per the exit polls, and this could make a difference on seats where the victory margin is not likely to be significant.
Last hour voters not counted
BJP has claimed that exit polls have taken into account response of voters till 4 pm or so. This means the last two hours, which saw a surge in voter turnout, failed to make an impact on the exit polls.
Race against time
Since all the pollsters were racing against the time, no one dared to wait and record the response of the last voter. Apparently, flaws like this make the exit polls unscientific and going by the history, exit polls have a propensity to go wrong. If AAP supporters were very excited and cast their votes till lunch time, then late voter could be from other parties who realised their vote could make a difference. No one knows the reality, and the verdict will be out on February 11, but one thing looks certain--last two hours voting could be a game-changer.
Low turnout surged towards the close
The reason for the low turnout till lunch is tough to decipher right now but the details will surely reveal the mood of supporters of various parties. There was no apparent wave in favour of any party and there was no serious talk of anti-incumbency. Perhaps this translated into low turnout. But there was a definite surge in voter turnout in the last few hours and if this group largely represented 'motivated supporters' on one particular party then exit polls could easily go wrong. The result may still be the same as far as the government formation is concerned, but the seat count will make a huge difference. The result may not have a significant impact on the national level, but the results are sure to hog the limelight for a long time to come.
Apart from political parties, the reputation of Exit Polls 2020 will be at stake on February 11, 2020.
Also Read: Delhi Election 2020: Manoj Tiwari confident of forming govt in Delhi, says exit polls will fail