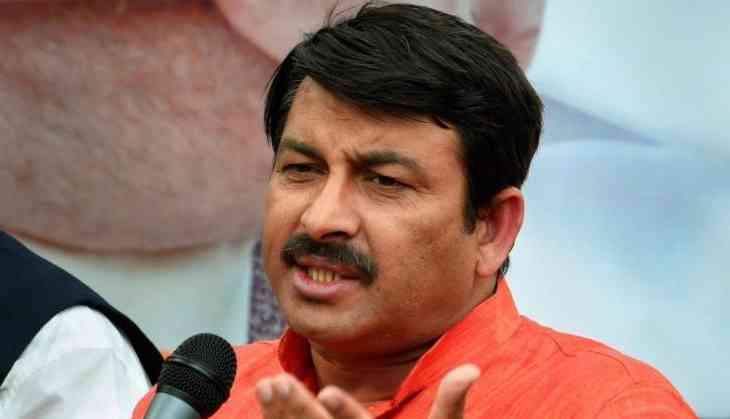 Manoj Tiwari (File Photo )
At a time while all most all the exit polls projected a comfortable majority for Delhi Chief Minister Arvind Kejriwal's Aam Aadmi Party, Delhi BJP chief Manoj Tiwari has dismissed the polls survey and said the exit polls will fail.
Taking to Twitter the Delhi BJP chief said: "All these exit polls will fail. Keep this tweet of mine saved.. BJP will form government in Delhi with 48 seats.. Kindly don't start finding faults with the EVM from now"
ये सभी एग्ज़िट पोल होंगे fail..
मेरी ये ट्वीट सम्भाल के रखियेगा..
भाजपा दिल्ली में ४८ सीट ले कर सरकार बनायेगी .. कृपया EVM को दोष देने का अभी से बहाना ना ढूँढे..🙏

— Manoj Tiwari (@ManojTiwariMP) February 8, 2020
On Saturday, Tiwari said that his party would form the government in the national capital by winning more than 50 seats.
Speaking to reporters he said: "I have blessings of my brother and the people of Delhi. We have been waiting for our victory here. for the past some years. My sixth sense is saying that BJP will form the government. BJP will form the government in Delhi by winning by more than 50 seats."
Meanwhile, all the pollsters have predicted a landslide victory of Arvind Kejriwal led Aam Admi Party in the February 8 Assembly elections.
The Times Now-Ipsos exit polls predicted that Chief Minister Arvind Kejriwal will retain his chair with the AAP winning 44 seats against 26 for the BJP.
The Republic-Jan ki Baat survey gave the AAP 48-61 seats and the BJP 9-21 seats. The TV9 Bharatvarsh-Cicero predicted 54 seats for the AAP, 15 for the BJP and one for the Congress. The exit polls predicted little improvement in the fortunes of the Congress which could not bag any seat in the 2015 polls. The AAP had scored an overwhelming victory in the 2015 polls, winning 67 seats and reducing the BJP to three.
The counting of votes will be held on February 11.
Also Read: Delhi Election 2020: AAP set for landslide victory; BJP, Congress reject exit poll