Amid UP Minister Om Prakash Rajbhar's resign threat; Yogi Adityanath-led government to hold Cabinet meeting today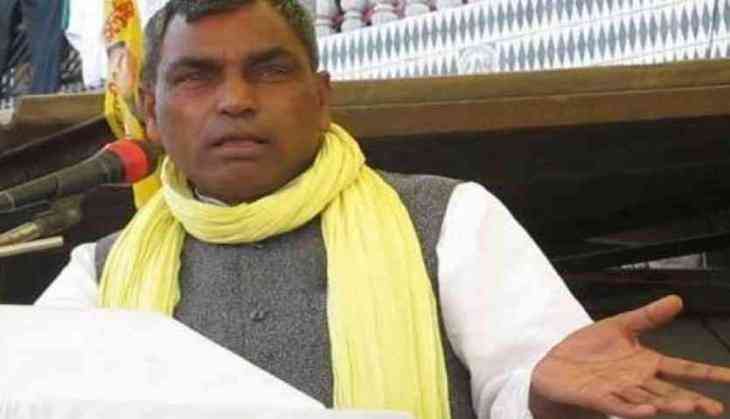 As the dissent by the Cabinet Minister and Suheldev Bharatiya Samaj supremo Om Prakash Rajbhar grows, the UP government led by Yogi Adityanath will be holding a cabinet meeting today.
There have been speculations that a cabinet reshuffle is possible before Diwali, keeping in mind the Lok Sabha elections upcoming next year. Om Prakash Rajbhar had signaled to resign from the cabinet of Yogi Adityanath after his voice of concern was not addressed by the BJP high command, including Chief Minister Yogi.
Last week, Rajbhar had expressed his concern for the poor and underprivileged and criticized the arbitrary policies of the BJP government. He had said, "heart is broken. Should I fight for the poor or become a slave of the BJP?"
"I have come here to fight for the poor and not to toe the line of the BJP. I am not here to taste power," he had said while addressing the "Ghulami Chhodo, Samaj Jodo" rally to mark the 16th foundation day of his party.
"They haven't even given us a party office. I had come prepared to resign today from this platform itself," Rajbhar said. The leader had also been upset over rebel Samajwadi Party leader Shivpal Singh Yadav and independent MLA Raghuraj Pratap Singh being allotted a government bungalow.
The politics of Uttar Pradesh is changing every minute as the elections are approaching, and the doors for an alliance with the Samajwadi Party, BSP, Congress are open until the model code of conduct comes in place.
Also read: Malegaon blast case: Lt Col Purhoit, Sadhvi Pragya and 5 other charged for terror conspiracy, murder after