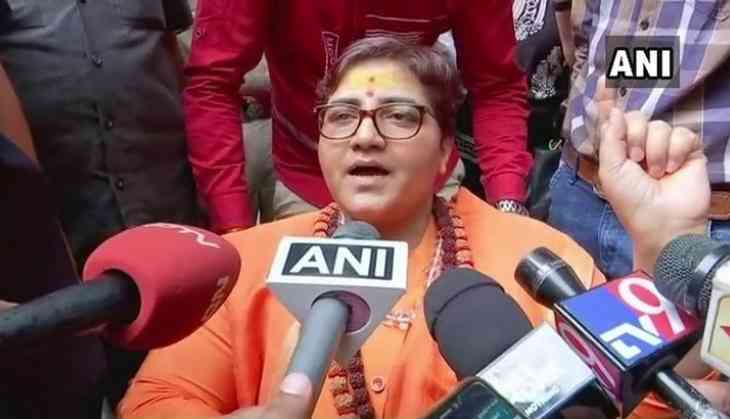 The Special court of National Investigation Agency (NIA) has today framed charges against the convicts Lt. Colonel Prasad Purohit, Sadhvi Pragya and 5 others after analyzing all the evidences.
The NIA court had earlier rejected the plea of Lt. Colonel Purohit demanding a next hearing in the matter and deferring the framing of charges against the accused, as he said that he wants to move to Supreme Court today, against the order of the Bombay High Court. But, the special NIA court had clearly said that the charges against the accused are ready and it will be framed today itself.
The NIA court has said that the next hearing in the matter will be on 2nd November, and all seven accused have been charged with terror conspiracy and murder charges. The court had earlier deferred the matter till 2:45pm but then decided to hear the matter on 2nd November.
All seven accused had pleaded not guilty after framing of charges but the NIA court had held Lt. Colonel Prasad Purohit, Sadhvi Pragya and 5 other as convict in the 2008 blast case.
"Earlier,the NIA had given me a clean chit. Now,charges have been framed against me.This was a conspiracy by Congress but I am confident that I'll come out innocent as the truth always wins" says Sadhvi Pragya Singh Thakur, on framing of charges against her in 2008 Malegaon blasts case.
The ANI had earlier tweeted that, "Lt Col Purohit's lawyer has filed an application seeking adjournment of framing of charges as he is to appeal in the Supreme Court against Bombay High Court's order refusing to stay framing of charges today."
The 2008 Malegaon blast had raised the term Hindu terror for the first time but the RSS and other right-wing organization had opposed the arrest of Sadhvi Pragya and such terms getting popularized.
Also read: CBI vs CBI: CBI officer AK Bassi, probing special director Rakesh Asthana, challenges transfer in SC;
#UPDATE 2008 Malegaon blasts case: Next date of hearing in the case is 2nd November. https://t.co/uwZZUhjLpI

— ANI (@ANI) October 30, 2018