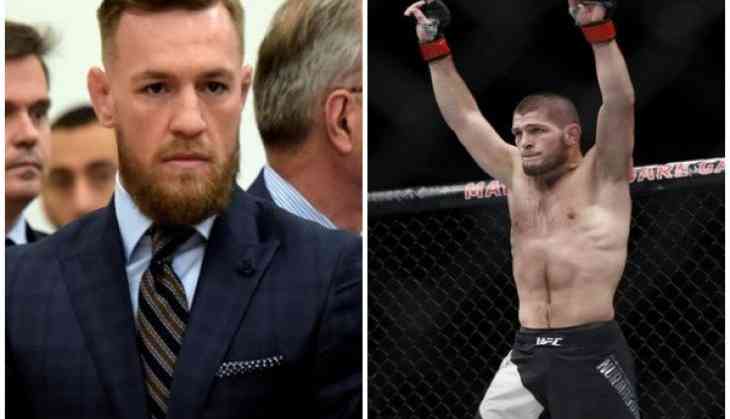 The biggest name in the world of Mixed Martial Arts (MMA) Conor McGregor was handed a thumping defeat by Russian fighter Khabib Nurmagomedov.
The undefeated Russian, owing to his superior grappling skills, made the Irish fighter tap out in the fourth round of the lightweight Ultimate Fighting Championship (UFC) match, reported TMZ.

According to UFC's official website, in the fourth round, Conor started off with a left cross with Khabib returning an equally strong right hook.
As the fighters got on their knees, Khabib briefly held Conor's back and eventually rolled away for a full mount. It is here that Khabib unleashed hell through his ground and pound techniques, in order to assert full dominance over the Irish fighter.
Khabib again managed to grab hold of Conor's back and forced the latter to tap out with a rear naked choke.
With this win, Khabib now has a remarkable record of 27 undefeated MMA fights; whereas, McGregor's record now stands at 21(wins) and 4(losses).
As the match ended, Khabib climbed the octagon (fighting ring) and attacked Conor's team, three months after McGregor hurled a dolly on a UFC bus injuring three fighters. Despite Khabib being the intended target, he was left unhurt.
With security forces intervening to stop the brawl, Khabib was escorted out of the fighting arena without his title belt and was reportedly arrested on account of his behaviour.
This was McGregor's first big fight post his boxing match with five-division boxing champion Floyd Mayweather in Las Vegas back on August 26, 2017.
Nurmagomedov is the current lightweight division champion, while McGregor is a two-division (lightweight and featherweight) MMA champion.
-ANI