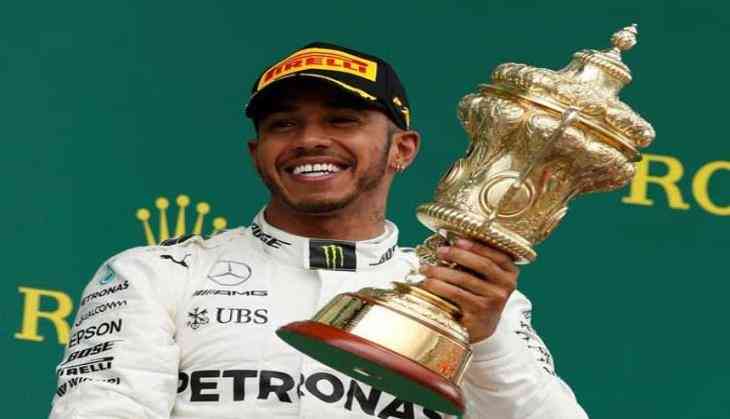 Amid Lewis Hamilton's latest retirement rumours and his potential move to Ferrari after 2018 season, Mercedes boss Toto Wolff has said that he is pushing the three-time world champion to continue with the team beyond 2018.
After Hamilton slashed down the driver's championship gap to one point following a victory at the British Grand Prix, the Briton had refused to rule out retirement any time soon.
"I love driving and you could say it's unlikely, but you can't say what frame of mind I will be in at Christmas," Hamilton had said after winning the fourth race of the season in Great Britain.
With 18 months left in his contract at Mercedes, it seems Wolff wants to keep Hamilton on board beyond 2018 Formula One season.
Insisting that Mercedes likes Hamilton as a driver and vice versa, Wolff said they would try to soon crack an agreement with the driver for his future with the team.
"This is a very tough championship so we are concentrating on the weekends but we are having a really good relationship and talking about the future. Lewis is very much linked to Mercedes, and we love him as a driver, and I think the same for us is valid for him. So we are going to try to find an agreement for the future," Sport24 quoted Hamilton as saying.
Wolff, however, believes Hamilton is in good place at the moment and that he himself is truly committed to Mercedes.
Reflecting on the reports suggesting that Hamilton was eyeing a move to Maranello for longer term, Wolff said that the rumours have 'zero' relevance for him or his Mercedes outfit.
"He's in a very good place and he drives the fastest car at the moment. We have a contract that goes for one and a half more years and the best dynamic in the team, so all the talk outside has zero relevance for me," Hamilton said.
Hamilton is currently standing at the second spot in F1 standings, just a point behind four-time world champion Sebastian Vettel following 10 races.
-ANI