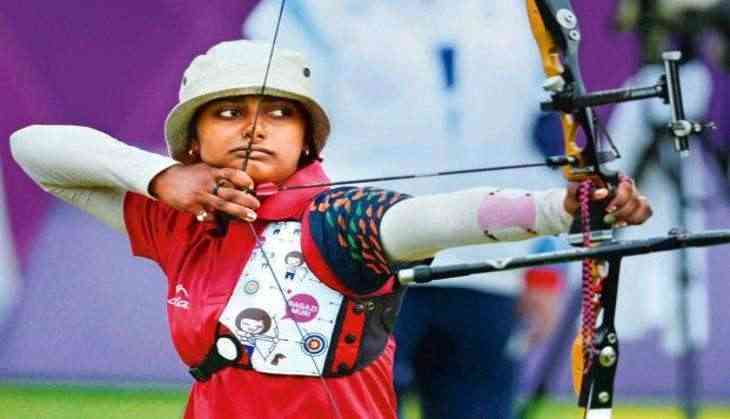 India's pride in the game of archery Deepika Kumari was born in a poor family but she never let the opposite situation to dominate her. In the year 2016, the Arjuna awardee archer became the youngest athlete to be conferred with India's fourth highest civilian honour Padma Shri by the then President Pranab Mukherjee.
Let's know about her career with a flashback:
Deepika lives in a house with full of awards
The player is determined to achieve her goals in life and therefore, her house is full of awards only on the basis of her skills in archery. The archer hails from a village where there is no supply of electricity and water. In her childhood days, she used to play with wooden arrows and bow and in those days she was unaware of the fact that one day she will going to represent India in Olympics. On the basis of her excellent performance in the game, Jharkhand Government had announced to give her 4,500sqft plot in Ranchi in 2013.
Deepika's father still runs an auto
The Indian archer's father Shivnarayan Mahato still runs an auto and in such a scenario, the story of Deepika's struggle is a learning to the people. Born on June 13, 1994 in Jharkhand's capital, Ranchi, Deepika's father earlier used to be a daily wage worker. Later he started running an auto and her mother Geeta Mahato takes care of her house. After getting success through her game, Deepika was appointed as a manager of Tata Steel Company Sports Department.
Deepika is playing Archery from her childhood
There is an incident from her childhood days, when one day Deepika was going with her mother Geeta and while walking she sought permission to pluck mango from a tree. On which, her mother refused by saying, the tree is too high and you can not reach to its top. But, Deepika took that as a challenge and said, "I will do it". And then she went ahead for this challenge and picked up a stone, threw towards her target and got success in that.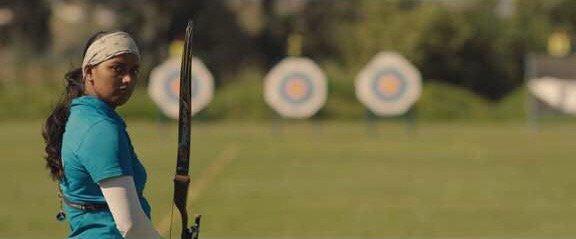 Deepika Kumari (Twitter)
When Deepika was young, the family went to Lohardaga (Jharkhand) to walk around. She took part in a race and stood first in it. During that day, a friend of Deepika asked her to go to Seraikela (Jharkhand) where archery competition was taking place. Then from that moment her career in Archery began and she informed her father that she is passionate about archery and want to play the sport. With father's consent Deepika took part in competition that was held at Seraikela but lost that game.
After getting defeat in her first game, she broke up in tears and got discouraged for the game. But her father didn't give up and decided to provide her coaching in archery. After a lot of effort, when her father took her to the coach, the coach said, Deepika will not be able to take part in archery because she is an underweight girl. The coach also said that she will not be able to lift the bow after which Deepika asked him to give her 6 months time and if she failed in proving herself, then she will not play archery.
After this, Deepika took it as a challenge and worked hard for her game and therefore got selected in the game. From then the athlete never looked back.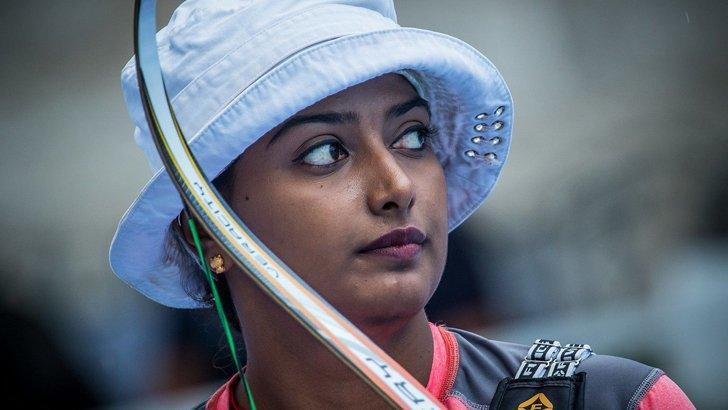 Deepika Kumari (Twitter)
Started her career in 2006
Deepika got her first chance in archery in 2005 when she joined Arjun Archery Academy. This academy was started by former Chief Minister of Jharkhand Arjun Munda's wife Meera Munda in Kharsawan. Deepika's professional career started in archery in 2006 when she joined the Tata Archery Academy. In same year, the young archer clinched a gold medal in a single competition at the World Championships held in Mérida Mexico in 2006.
2010 was a successful year of India's archery queen
Deepika who was once ranked world's number one archer made her presence in the game at the age of 15 by winning the 11th Youth Archery Championship in USA. In 2010, she won bronze in the Asian Games and in the same year in Commonwealth Games, the ace archer won a gold medal in women's individual recurve event. Deepika also won silver in 2011 in Istanbul and 2012 in Tokyo respectively.