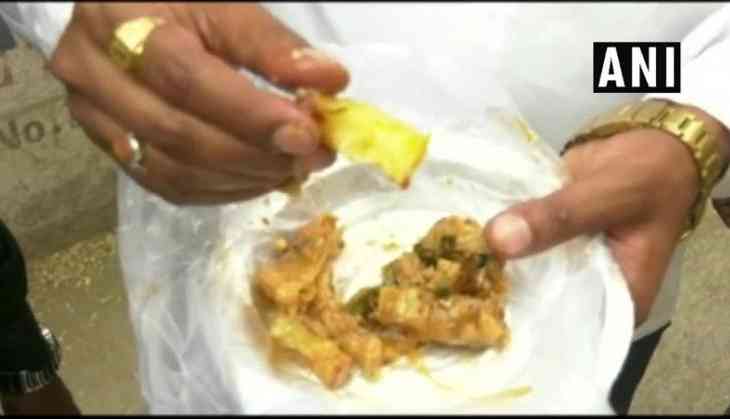 In another Zomato incident, a plastice fibre has been found in a food ordered through food delivery campany Zomato, reported news agency ANI. As per reports, a family in Maharashtra's Aurangabad ordered paneer items throufgh Zomato on Friday night. Sachin Jamdare, father of two children, alleged that there was plastic fibre in the paneer dishes he had ordered.
"I ordered chilly paneer, paneer masala for my children. When we started eating, my daughter told me that the paneer was very hard and her teeth were hurting while chewing. When I tasted it, I found fibre," Mr Jamdare told news agency ANI.
Aurangabad: Sachin Jamdhare alleges there was plastic in food he ordered using mobile app;says,"While eating the food,my daughter complained that it was hard. I checked&saw fibre in it.Hotel owner saying Zomato rider must have changed it.I've lodged police complaint" #Maharashtra pic.twitter.com/eWUe3bDYzw

— ANI (@ANI) January 18, 2019
According to him when he went to the restuarant to complain about the food, they didn't entertained him. "They did not entertain my issue, saying that maybe the Zomato delivery guy did something," Jamda said.
Mr Jamdare lodged a police complaint about the inedible food. "As per the complainant, the food isn't suitable for consumption. The items have been sent for testing. Action will be taken against the respective company once test reports are received," said police inspector, Shyam Sundar Vasulkar.
Reacting on the incident, Zomato released a statement apologising for the incident and said that the restaurant has been "suspended" from their platform. "We are deeply committed to food safety, quality, and hygiene. We apologise for the anguish this incident must have caused to our user," Zomato said in its statement.
Also read: Madhya Pradesh: Missing BJP leader Manoj Thackeray found mysteriously dead in fields; probe underway