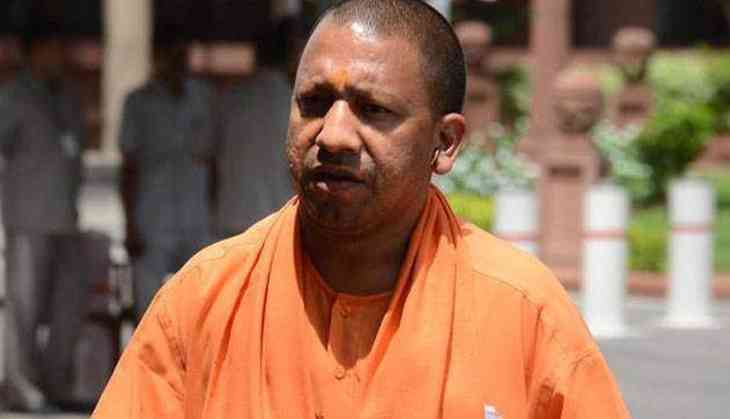 Chief Minister Yogi Adityanath today picked up a broom here to convey his seriousness towards making Uttar Pradesh clean, a day after he expressed regret over the state's poor rating in the cleanliness survey.
Accompanied by ministerial colleague Suresh Khanna and other officials, the chief minister arrived at the congested Baloo Addar locality in the heart of the city in Ram Mohan ward and sweeped the streets.
Only one city of the state, Varanasi, had figured in the list of 100 clean cities in the government's 'Swachh Survekshan-2017'. Nine others were among the 15 most dirty districts in the country with Gonda turning out to be the dirtiest city in India.
"Although this survey was taken up before we took over, our government has decided to work in this area and by December 2017 we aim to declare 30 districts and by October 2018 the entire state open defecation-free," he said in the press conference yesterday.
Besides sweeping the street, he also inspected a "sulabh shauchalaya" in the area and interacted with the locals to check the ground reality.
He also gave instructions to the municipal staff present on the occasion to maintain cleanliness and said it was among the top priorities of the government.
"Why is the state capital so dirty? It is a matter of concern as to why Lucknow does not figure in the list of 100 clean cities...make all preparations before the onset of monsoon to clean the drains so that they do not overflow on the streets...
"All wards should be given clear instructions on cleanliness...people should be made aware of not littering on the roads and use of dustbins" he told the municipal department officials.
After taking over as the chief minister, Yogi had administered a pledge of cleanliness to officials and asked them to clean up their neighbourhoods.
-PTI