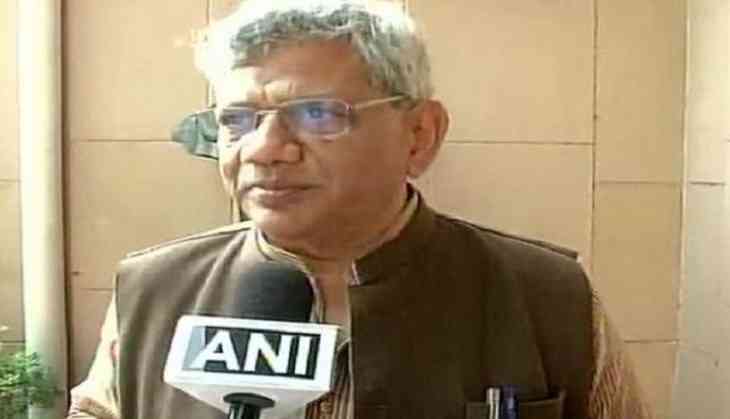 The Communist Party of India (Marxist) on Tuesday said that the Central Government needs to answer that how despite of intelligence inputs Amarnath terror attack took place.
"We are in strong condemnation for what has happened. Despite good intelligence inputs, why was precautionary measures not taken? The government needs to explain why did this happen despite of intelligence report? This has to be answered by the Central Government," CPI(M) general secretary Sitaram Yechury told ANI.
He added that the guilty must be identified.
"Now the future security must be beefed up so that such things do not repeat. The last time when same sort of incident happened was in 2000 when we had a BJP-NDA government at the Centre and now again with the same duo such case has come out," Yechury asserted.
Meanwhile, the Political Bureau of CPI(M) in a statement denounced the dastardly attack.
"Seven people, mostly women, were killed and 19 others were injured in the attack while returning from the pilgrimage. The people of Kashmir have always viewed the Amarnath shrine as part of its syncretic heritage and this attack signifies the rise of religious extremism within the ranks of the militants," the statement further read.
Terrorists had on Monday night opened fire on a bus carrying over 30 pilgrims in Anantnag district.
The incident occurred at around 8.20 p.m. on Monday between Baltal and Mir Bazar.
Reportedly, the bus was neither a part of a convoy nor registered with the shrine board
Jammu and Kashmir Chief Minister Mehbooba Mufti today summoned an emergency meeting of her cabinet to review the security situation across the state.
Inspector General of Police (Kashmir Range) Muneer Khan on Tuesday said that the attack on Amaranth Yatra pilgrims was carried out by Lashkar-e-Taiba (LeT).
President Pranab Mukherjee and Prime Minister Narendra Modi have condemned the attack in the strongest terms.
Delhi Police has also issued a high security across national capital New Delhi on Tuesday.
Condemning Monday's terrorist attack on Amarnath Yatra pilgrims, the Congress Party on Tuesday described it as a serious security lapse on part of the government and security forces.
Jammu and Kashmir National Panthers Party is holding protest in Jammu over the attack.
-ANI