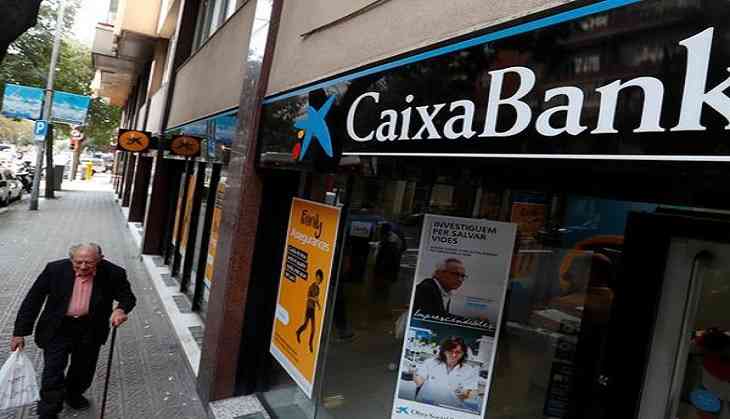 Union Minister of State Dr Jitendra Singh on 1 November said the World Bank report on ease of doing business is an answer to Congress and other political parties which have been targeting the Narendra Modi government over its economic reforms.
India is one of the top improvers in the World Bank's 'Doing Business 2018' report and it ranks among the top 30 countries in three indicators.
Jitendra Singh termed improvement of India's ranking in the World Bank report as a matter of proud not only for the ruling Bharatiya Janata Party (BJP) but for every Indian.
"This development is historic. We must think how has it become possible? It has become possible due to a series of economic reforms under the leadership of Prime Minister Narendra Modi. People might had faced initial difficulty during such reforms, like demonetisation or Goods and Services Tax (GST), but they had faith that these steps were in favour of their and their children's future. Congress and other opposition parties, which were opposing economic reforms, have now got an answer," Singh said.
It is notable that Congress Vice President Rahul Gandhi has been targeting PM Modi over demonetisation and the GST.
He has even termed GST as Gabbar Singh Tax.
Addressing a PHD Chamber of Commerce programme on October 26, Rahul said, "Prime Minister has forgotten that all cash is not black and all black is not bad. Novermber 8th is the 'barsi' (death anniversary) of note ban. GST or Gabbar Singh Tax has unleashed tax terrorism. Small businesses are crying due to the GST."
Singh also said that the BJP will secure a thumping victory in the Gujarat elections.
He made this comment when he was asked about Congress Vice President Rahul Gandhi's three-day campaigning in South Gujarat, which kicked off on Wednesday.
"Every political party has a right to campaign during elections. But, people of Gujarat have made up their mind and there is no need to convince them. The BJP will secure a thumping victory in Gujarat as the people have understood that their future is secured with which political party. In the last 15 years, they have witnessed the revolutionary development in the state under Narendra Modi (12 years as CM and last three years as PM)," Singh said.
He refused to comment on the probability of naming chief ministerial candidate in Gujarat like Himachal Pradesh by saying that it was the prerogative of the BJP high command.
Rahul's 'NavSarjan Gujarat Yatra' would commence from Jambusar in Bharuch district on Wednesday and culminate in Surat on Friday.
This is Rahul's third phase of the planned four-phase 'NavSarjan Gujarat Yatra' to cover all regions of Gujarat, ahead of the December polls.
-ANI