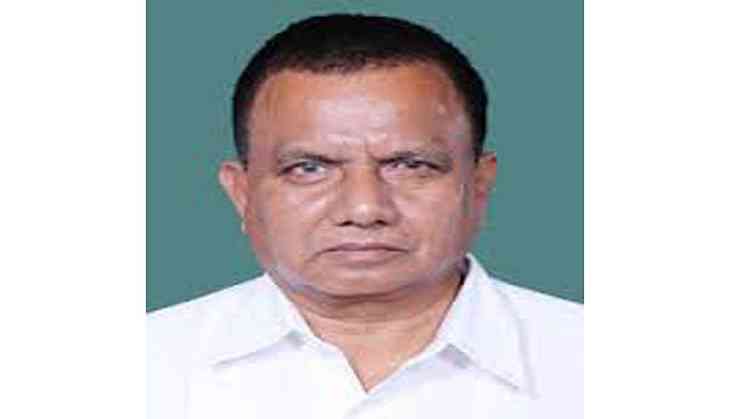 The woman, accused of honey-trapping Bharatiya Janata Party (BJP) MP K.C. Patel, was arrested by the Delhi Police on Tuesday. The accused was sent to a five-day judicial custody.
"The woman is arrested by the police. The investigation is on. We have collected the evidences. The woman used to install CCTVs, keep the recordings and then used to blackmail by using these recordings for extortion. Earlier also, she complained about one MP in Tilak Nagar Police Station and filed a complaint of rape. Today, while appearing before the court, she completely changed. We will also try to find out the gang members involved with her. We will also investigate that where they used spend this extortion money and where they purchased the property. We will collect more evidences on it," Special Commissioner of Police Mukesh Kumar Meena, New Delhi Range told ANI.
Earlier on Monday, BJP MP Patel alleged that he was honey-trapped by a Supreme Court lawyer, who drugged him and shot a video of him in a compromised position.
The lawmaker from Gujarat alleged that he was accused of rape and the woman threatened to upload the video and photos online and was demanding Rs. 5 crore from him.
"I have full faith in justice and everything will become crystal clear. I am ready to cooperate fully with the police investigation," Patel told the ANI.
The woman, however, said that she was first approached by Mittal on the pretext of giving her more cases for work. She said that she was raped many times.
Refuting Patel's claim, the victim said, "I never demanded anything from him. He is deliberately making such accusations to hide his misdeeds. He was neither drugged and even if he was drugged, how can he be in a state of mind to rape."
She also alleged that the police was hand in glove with the Patel and deliberately did not register the case, despite visiting the police station several times.
"On March 15, I went to the police station to register the complaint, but they did not register. I was sitting idle in the station for several hours. On March 20, I again went to the station, but they again refused to file my complaint. Later on 6.30 p.m., I got a threatening call from the MP while I was in the station. How can someone know about this? It proves someone is leaking this to him," she said.
The victim said that she has now filed a petition in the Patiala High Court seeking registration of the FIR against Patel. In the complaint, she also alleged that the Delhi Police failed to lodge an FIR against him. (ANI)
-ANI