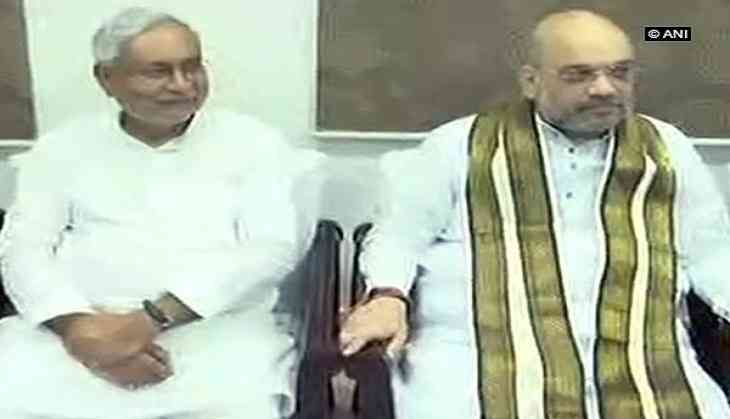 Bharatiya Janata Party (BJP) President Amit Shah on Thursday met Bihar Chief Minister Nitish Kumar for a breakfast meeting during his day-long visit to the state.
The meeting, which was held to strengthen the alliance between the BJP and JD (U), comes in the backdrop of alleged differences between the two parties.
Kumar will later host a dinner for Shah at his residence to work out the differences.
It is expected that both the leaders will arrive at a mutual understanding on seat-sharing for the upcoming 2019 general elections.
"This is just a courtesy meeting between all. The discussion on seat sharing might take place. Everything is fine between both the parties. There is nothing wrong between the leaders," BJP Member of Parliament (MP), CP Thakur, told ANI.
Reports of an alleged rift between the JD (U) and BJP emerged over seat-sharing for the upcoming Lok Sabha elections.
The JD(U) has demanded that the results of the 2015 Bihar Assembly polls be considered while deciding how many seats each of the four National Democratic Alliance (NDA) parties in the state will get to contest in the 2019 Lok Sabha election.
(ANI)