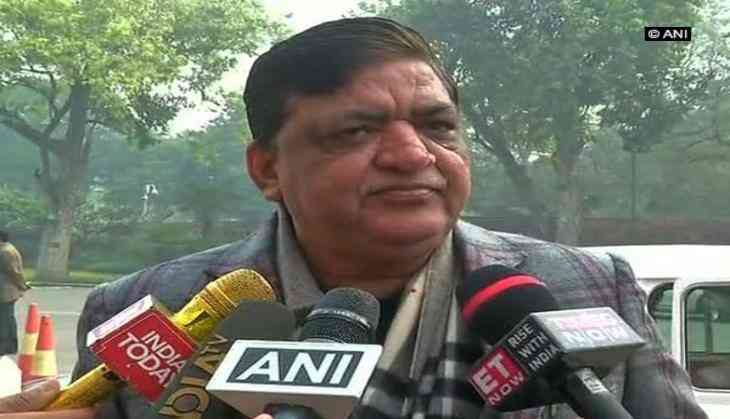 With Congress president Rahul Gandhi facing criticism from the Bharatiya Janata Party (BJP) for watching a movie after his party lost two key assembly elections, the Samajwadi Party on Wednesday asked the "narrow minded" party to rise above such "mentality" that pertains to one's personal life.
"Why is BJP so narrow minded? Why are they pertaining to one's personal life? Now if someone had their 'suhaag-raat' (Wedding night) that day, they will say as to why is that person having his wedding night. This is very low of them. It would be better for them if they come out of this kind of mentality," SP leader Naresh Agarwal told ANI.
Just a day after the defeat in Gujarat and Himachal Pradesh Assembly elections, the results of which were declared on Monday, the new Congress president was haunted by questions over his commitment towards politics as he was spotted watching latest Hollywood film Star Wars in New Delhi's PVR Chanakya movie theatre.
Gandhi is yet to visit Gujarat to review the party's performance to analyse in detail why Congress failed to dislodge the BJP from the state, which has ruled the state for 22 long years.
BJP leaders also attacked Rahul Gandhi for exhibiting such non-serious attitude, raising doubts on his ability to lead a national party.
However, Congress spokesperson Randeep S Surjewala defended party chief on Twitter by saying that he is just like 'every other Indian'.
-AN